Anne Hathaway Cast In Stephen Chow's Superhero Comedy?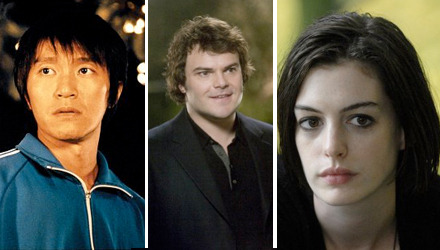 China.org.cn is reporting that Anne Hathaway is likely to star in Stephen Chow's next movie. When Chow bowed out of directing The Green Hornet, he said that he would like to free some time up to work with Jack Black on a different superhero comedy? Well this is it.
Wei Dasen, a representative of Chow's production company describes the film as "a superhero, action-packed, special effects-rich, and of course funny" . Sources close to Chow supposedly are saying that the film will be similar in style to the over-the-top parody ala "Kung Fu Hustle". Chow is writing the screenplay and will also co-star. No further details are available at this time.
via: ComingSoon