Cool Stuff: Ghostbusters Action Figures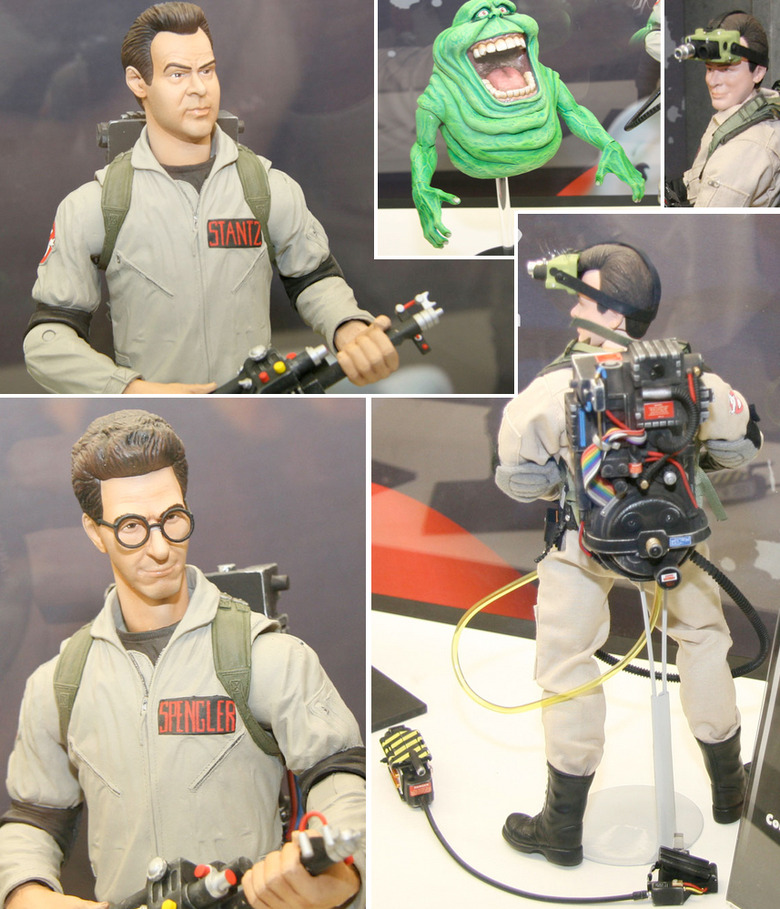 Two Ghostbusters posts in one day? Why not? Earlier in the week Matel announced that they would be releasing a new collectible line of toys based on the Ghostbusters. Mattel's "Ghostbusters" collectible line, debuts with 12-inch figures in June 2009, and will be available exclusively at MattyCollector.com. Toynewsi has gotten a first look at some of the prototype figures on display at the New York Comic Con, and they look incredible.
Each figure will feature window box packaging and include authentic Ghostbuster equipment unique to each character. For the first time, Mattel's line will include talent likeness of Egon Spengler, Ray Stantz, Peter Venkman and Winston Zeddemore.
"Ghostbusters" collectors can also look forward to 6-inch figures, with one debuting at San Diego Comic Con in July 2009. Sculpted by Four Horsemen Studios, the team currently working on Mattel's popular DC Universe™ Classics and Masters of the Universe® Classics collectible lines, the 6-inch line will come complete with authentic "Ghostbusters" equipment and ghost. Mattel will also create characters and ghosts from the classic animated series, "The Real Ghostbusters," to go along with the classic "Ghostbusters" film.
Head on over to Toynewsi for more photos.