Brad Bird Updates 1906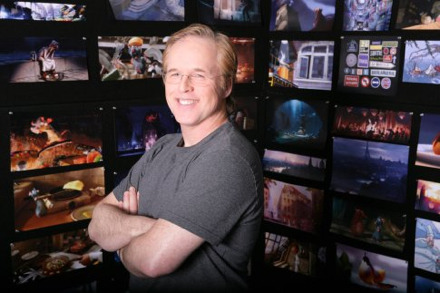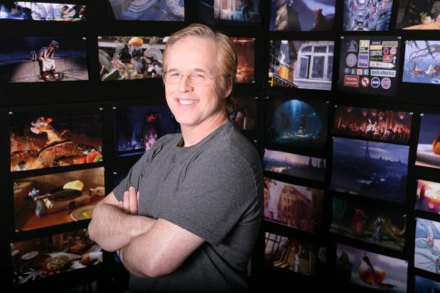 We haven't heard much lately about Brad Bird's live-action debut, a big screen adaptation of James Dalessandro's novel 1906.  Our friends at LatinoReview caught up with Bird at the premiere of Coraline, and was able to get an update.
"W

e're looking at places to shoot it. The script I'm still working. it's a really hard script to write. And mostly because there are so many interesting things going on in that place and that particular period of time that anytime you're going towards something, you're going away from 5 other cool things. So it's been really hard for me to write. but I think it's going to great. and we'll see IF they have the courage to make."
Bird admitted that he already has actors interested in the project, but wouldn't reveal names.
Bird is doing development/preproduction at Pixar even though the film is a joint production between Warner Bros and Walt Disney Pictures. Last year my spies reported that Pixar was already busy building scale models and rumor has it they are re-creating San Francisco in computer imaging, based on original photos taken from 1906. And that was 11 months ago. Here is the official plot description from the book's cover:
Set during the great San Francisco earthquake and fire, this page-turning historical novel reveals recently uncovered facts that forever change our understanding of what really happened. Narrated by a feisty young reporter, Annalisa Passarelli, the novel paints a vivid picture of the Post-Victorian city, from the mansions of Nob Hill to the underbelly of the Barbary Coast to the arrival of tenor Enrico Caruso and the Metropolitan Opera. Central to the story is the ongoing battle fought even as the city burns that pits incompetent and unscrupulous politicians against a coalition of honest police officers, newspaper editors, citizens, and a lone federal prosecutor. James Dalessandro weaves unforgettable characters and actual events into a compelling epic.
We've been following the project since before it was announced, and I'm personally very excited to see what the director of The Iron Giant and The Incredibles can accomplish outside of the world of animation. And living in San Francisco, it is hard not to be interest in a movie that will tackle the epic 1906 earthquake.