Cool Stuff: Martin Ansin's THX 1138 Poster
South American artist Martin Ansin created this poster of George Lucas' THX 1138 as the first in a series for a personal project chonicling the films he finds visually exciting. Check out the full print after the jump.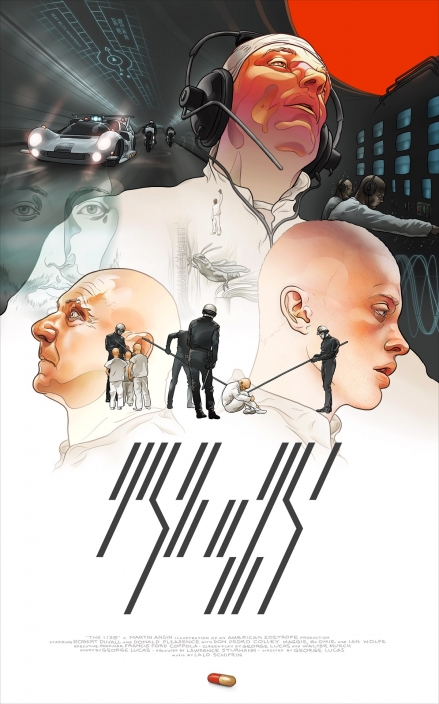 "Here the key plot points of the film are presented in the design from bottom to top. In this way the audience is invited to relive the film experience by reading it's events in ordr, leading ultimately to THX's escape to the surface."
The print is available for purchase on InPrint.com, $25 for 13 x 19, $40 for 18 x 24 and $80 for $24 x 36.
Cool Stuff is a daily feature of slashfilm.com. Know of any geekarific creations or cool products which should be featured on Cool Stuff? E-Mail us at orfilms@gmail.com.

via: SuperPunch