Movie Trailer: Fred Durst's The Education Of Charlie Banks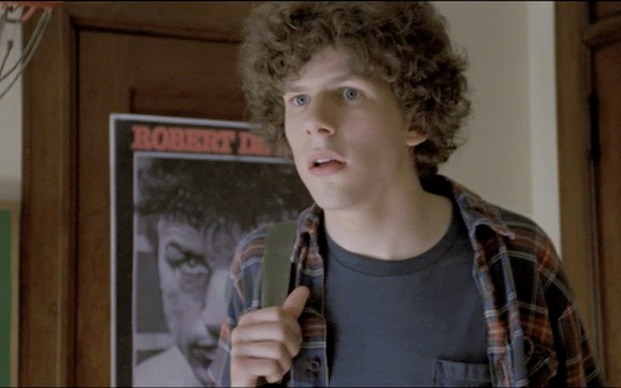 Fred Durst's directorial debut The Education of Charlie Banks premiered at the 2007 Tribeca Film Festival to mostly positive reviews (which surprised most everyone because, well, the film was made by the frontman for the nu metal band Limp Bizkit). And despite positive reviews, the film has remained unreleased. Even Durst's critically bashed follow-up, the 2008 sports film The Longshots was released last Summer.
But now Anchor Bay is finally going to put Banks in theaters on March 27th, and they have released a theatrical one-sheet poster and a trailer to promote the film. I've heard good things and I'm a sucker for coming of age films so I'm interested. However, it's certainly not the best trailer, and it definitely could have done without the cheesey voice over. Check out both the poster and the trailer after the jump.
[flv:http://bitcast-a.bitgravity.com/slashfilm/trailers/charliebanks.flv 470 266]
Plot Synopsis: Charlie Bank's (Jesse Eisenberg) sheltered world at his Ivy League campus is shaken when Mick (Jason Ritter), an old acquaintance with a violent past, unexpectedly shows up at his dorm room. Intrigued by Charlie's privileged lifestyle, the charismatic Mick quickly wins over Charlie's friends and his crush, Mary (Eva Amurri) as he seamlessly integrates himself into Charlie's life.
Unnerved yet also in awe of Mick's easy charm, Charlie's unresolved feelings of jealousy, admiration and fear –as well as an unspoken secret between the two—threatens to come to a head with ruinous consequences. Set in the early '80's against the backdrop of Greenwich Village's rough and tumble playgrounds and an elite academic institution in Upstate New York, THE EDUCATION OF CHARLIE BANKS is a stirring coming-of-age story about trusting your instincts, your friends and yourself. The film also stars Chris Marquette, Sebastian Stan and Gloria Votsis.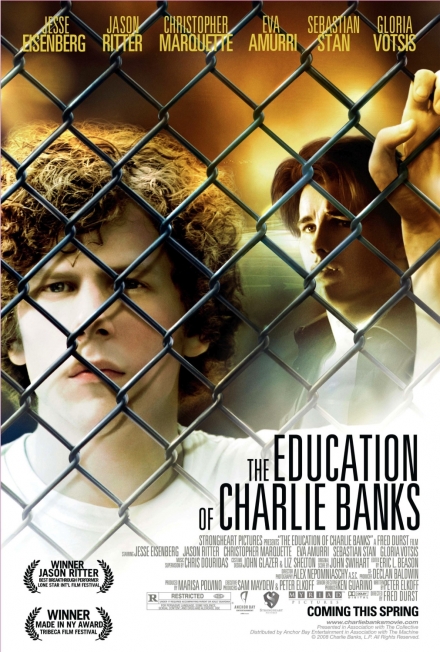 The Education of Charlie Banks hits theaters on March 27th 2009.