First Look: Vega In Street Fighter: The Legend Of Chun-Li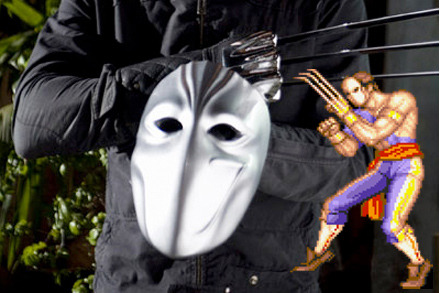 /Film reader Christopher M sent over two new photos from Street Fighter: The Legend of Chun-Li, ne of which gives us our first real look at Black Eyed Peas ' singer Taboo as Vega (Balrog in Japan), who you might remember from the Street Fighter video games. See the full photo after the jump, along with a second photo featuring Moon Bloodgood (Terminator Salvation) as Maya, getting ready for action.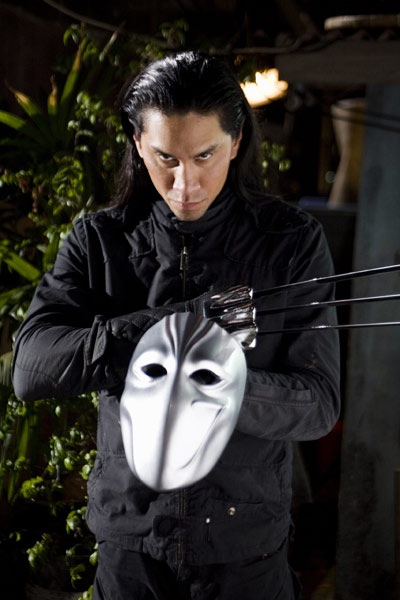 The character first appeared in Street Fighter II as the second of four computer-controlled opponents. According to Wikipedia, Vega is a masked talon-wielding warrior from Spain who uses a personal fighting style combining Japanese Ninjutsu and Spanish bullfighting, earning him the nickname the "Spanish Ninja". IGN ranked Vega at number ten in their "Top 25 Street Fighter Characters" article, and GamePro ranked the character #46 in their "47 Most Diabolical Video-Game Villains of All Time" article.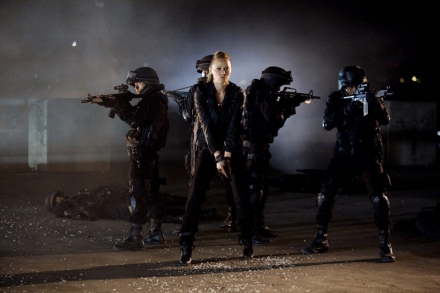 Street Fighter: The Legend of Chun-Li hits theaters on February 27th 2009.