Robert Redford Thriller The Company You Keep Amongst Winning Slate At Voltage Pictures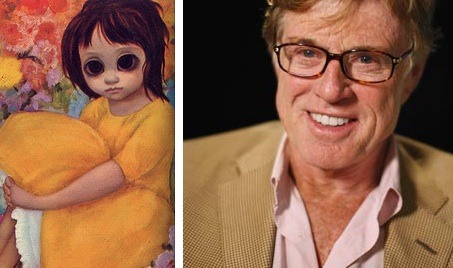 We may receive a commission on purchases made from links.
I've already told you about Terry Gilliam's The Zero Theorem – and more than once – but the status of several more films from Voltage Pictures upcoming slate has now come to light. Voltage are a sales and financing company, and they're now out in Berlin to drum up interest for their projects at the EFM – European Film Market. Screen Daily have the dish on the lot.
Robert Redford's "romantic thriller" The Company You Keep seems to be the one getting the big push. Set to film in July, this one suits Redford down to the ground as it "tells of a former radical activist who goes on the run for the sake of his young daughter after his identity is revealed." I assume director Redford will also take the lead role of Jim Grant, former Weather Underground man who played a part in a "bank robbery gone wrong" because, frankly, there's nobody better for the part. And while there's definitely an obvious whiff of Sneakers about this, Neil Gordon's source novel is very different in most respects.
This will push Redford's other long-gestating projects to the side, for the time being at least (they would be A Walk in the Woods, based on Billy Bryson's book and originally set to reteam Paul Newman and Redford, and another – as yet untitled – about Jackie Robinson, the first African American player in the Major Leagues of the modern era).
I like Redford a lot. As an actor, definitely, but also as a director. His work on Quiz Show was abslutely mindblowing stuff and I've long been of the (somewhat unpopular) school of thought that Ordinary People did deserve to beat Raging Bull at the 1981 Oscars. The Elephant Man, on the other hand... Lynch was robbed.
Back tot he EFM and there's lots more good stuff in the Voltage carry-on. I had started to fear that Big Eyes had slipped off of the map entirely, but Voltage are also looking for pre-sales on that one. Set to roll in May, this one is an art world yarn based on facts, set  to star Kate Hudson and Thomas Haden Church as Margaret and Walter Keane. She was a talented artist but he sold her work (see pic at top of post) and claimed the credit until she decided to challenge this status quo. The big selling point is that the film is to directed and was written by Scott Alexander and Larry Karaszewski, masters of the "true story" and "biopic" screenplay (Ed Wood, Man on the Moon, The People vs. Larry Flynt).
Eight minutes of George Romero's next Dead film will be screened, so we'll hopefully hear who will be unleashing that one around the world within the next few weeks. Somebody/ies prepared to actually give the thing a good, solid release I hope. Diary of the Dead was given seriously short shrift if you ask me.
The weak link in Voltage's swinging chain is a Steven Seagal action film called A Dangerous Man. The chances of that rising above pure cinematic excrement are outlandishly extreme, I'd reckon. Feel free to argue if your protracted puberty still has you in hormonal chains or if, you know, the Flying Spaghetti monster tells you I'm wrong.