Cool Stuff: Hellraiser 20th Anniversary Puzzlebox Set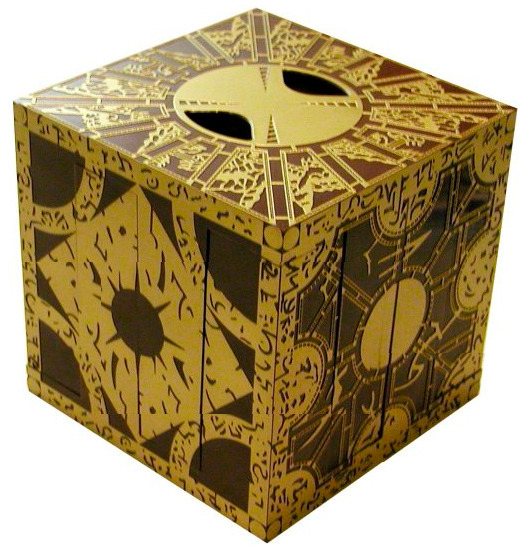 We may receive a commission on purchases made from links.
Anchor Bay Entertainment has announced that they will be celebrating the 20th year anniversary of Hellraiser by releasing a new Hellraiser Limited Edition DVD/Blu-ray Box Set on April 21st 2009. The new set comes in a box that resembles the Lament Configuration, the infamous box prop from the movie. The set includes both the 20th-anniversary DVD special edition of Hellraiser and Hellraiser II, as well as the brand-new Blu-ray version of the original Hellraiser, which comes in a "reflective foil slip sheet." Now Available for preorder on Amazon for $53.99.
Cool Stuff is a daily feature of slashfilm.com. Know of any geekarific creations or cool products which should be featured on Cool Stuff? E-Mail us at orfilms@gmail.com.