Martin Campbell In Talks To Direct The Green Lantern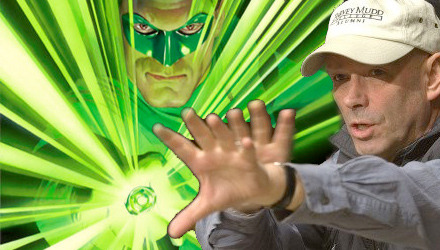 Martin Campbell is in talks to direct a big screen adaptation of the DC comic book series The Green Lantern according to Variety. Campbell is probably best known as the director of James Bond films Casino Royale and GoldenEye, but his filmography also includes The Mask of Zorro/Legend of Zorro, Vertical Limit, and the upcoming Mel Gibson film Edge of Darkness. The screenplay was penned by Greg Berlanti (Everwood, Eli Stone), Marc Guggenheim (Law & Order, Eli Stone) and Michael Green (Smallville, Heroes).
Berlanti was at one point attached to helm the project, but is now attached to an adaptation of Jonathan Tropper's upcoming novel This Is Where I Leave You. Campbell is a much better choice in my opinion. He is another example of Warner Bros hiring a director who is way over qualified, and can bring a sense of realism to the potential franchise. I was worried that after The Dark Knight that DC/WB would rush into darker versions of the comic properties with no care to the level of talent involved. But it appears that the studio execs might have actually learned something from their experience working with Christopher Nolan. Shocking, I know.
The Green Lantern character was created by writer Bill Finger and artist Martin Nodell in All-American Comics #16, published in July 1940. The Green Lantern possesses a power ring that gives him control over the physical world as long as the wielder has sufficient willpower and strength to wield it.