LOL: The Christian Bale Fun Continues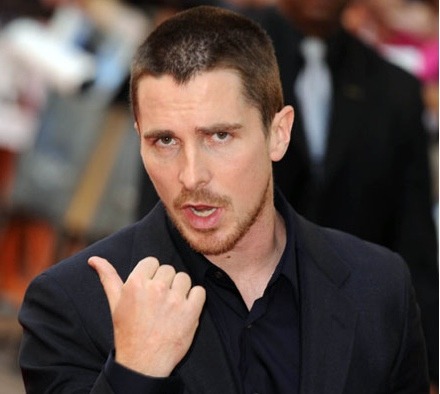 Okay, so I had told myself (and you guys) that I wouldn't be writing about the Christian Bale incident again. Well I made that statements before I realized that the internets would be producing so much great comedy content based on the story. So I just couldn't resist passing along the information and fun. After the jump you'll find a new Christian Bale-themed t-shirt, a Soundboard, and a professionally recorded song based on the incident. Enjoy.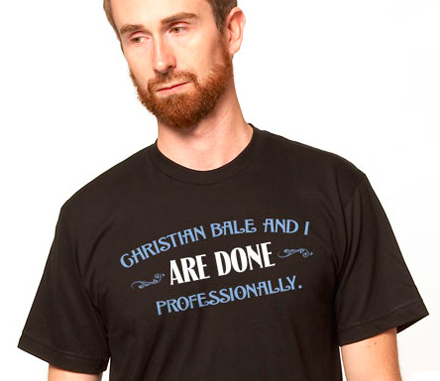 Despair.com has created a t-shirt, the official tee for those who shan't be working together with Christian Bale Again. Available from sizes Small to XXXL from $17.95 to $19.95.

UGO went to the trouble of creating the Christian Bale soundboard for you to annoy your friends with.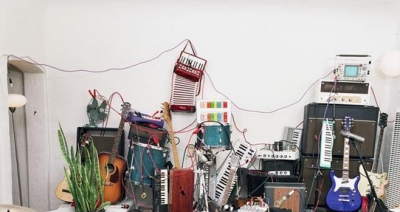 Los Angeles-based experimental punk band The Mae Shi were inspired by the tirade and wrote and record a new song based on the incident in less than 24-hours, titled "R U Professional". You can download the mp3 via MediaFire or listen to it on YouTube. Thanks to /Film readers Eric T, Laura H and Tommy Up for the tip.
Bale photo via: thegossipqueen