LOL: More Leaked Audio - Christian Bale Vs. Craft Services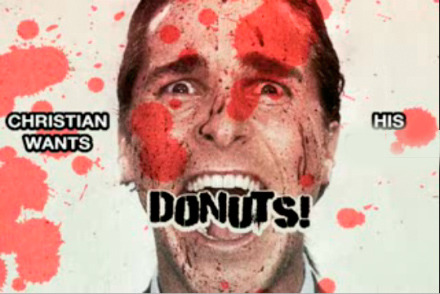 Yesterday TMZ got their hands on audio tape of Christian Bale going off on a tirade against the director of photography of Terminator Salvation. Today, /Film reader Adam L has sent /Film an EXCLUSIVE – another leaked piece of audio tape from the Terminator 4 set featuring Bale going ballistic on the craft services guy. You can listen to the new bit of audio after the jump.
Oh, and did I mention it's a parody? Yeah, that too. And someone also created a Dance Remix off of the original audio. Listen to both after the jump.
Also Christopher M and Tommy Up have sent over a wonderful Dance Remix of the tirade: