Year One Super Bowl Ad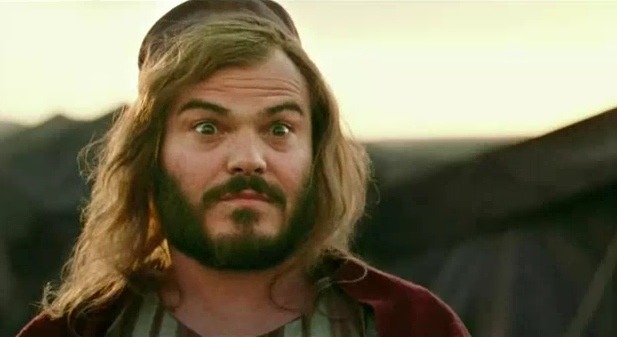 I really want the Judd Apatow-produced biblical comedy Year One to be this generation's Life of Brian, but it seems to be too low brow to achieve any level of cleverness. Overall, I'm just very disappointed with that I've seen thus far. I just didn't find it funny.
I haven't started watching The Office, but I've always heard unbelievable praise from everyone I talk to. Office scribes Gene Stupnitsky & Lee Eisenberg penned this film, and are also working on the new Ghostbusters script. I'm usually an optimist when it comes to sequels, but after seeing this and the extended Year One clip, I must admit, I'm a little bit worried. Hopefully the movie is a lot better than the little footage we've seen thus far. ishzendejas on Twitter saw a preview screening of Year One, and says "it has potential but needs some serious editing tightening up." Check out the Super Bowl television spot after the jump.
Directed by National Lampoon's Vacation and Groundhog Day helmer Harold Ramis, Year One stars Jack Black and Michael Cera, as a couple of lazy hunter-gatherers who are banished from their primitive village, and set off on an epic journey through the ancient world. Year One hits theaters on June 19th 2009.