Cool Stuff: Justin Reed's Movie Art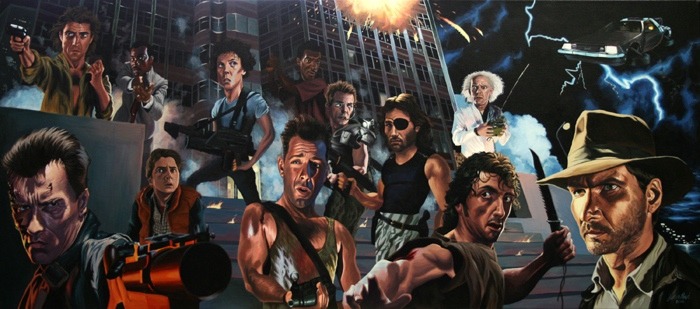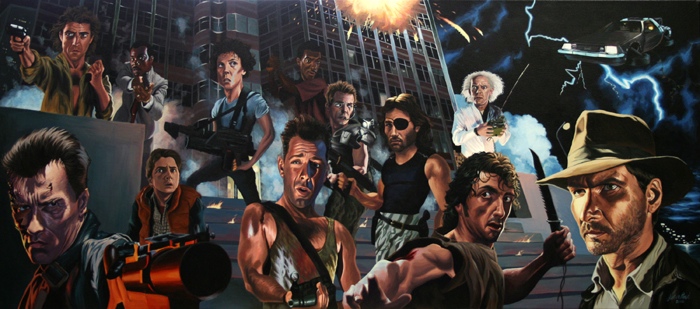 Justin Reed is a 30-year old Vermont artist who has created a number of awesome movie-inspired artwork over the past few years. He has a BFA in Illustration from the University of Massachusetts-Dartmouth, and has had art exhibition in galleries in and out of the country (every place from Canada to Los Angeles). I've included nine of my favorite pieces that Reed has created after the jump.
Unfortunately, Reed is not selling prints of any of this art work at this time, but if that changes, I'll let you know. And of course, he also does commissions, so if you want to hire the guy, head on over to his website for full details.
There Will Be Blood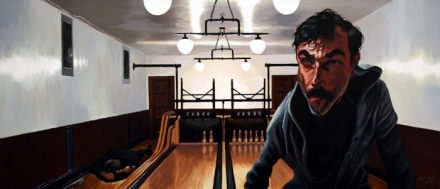 Alfred Hitchcock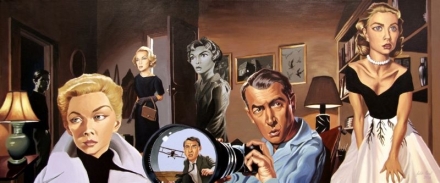 Magnolia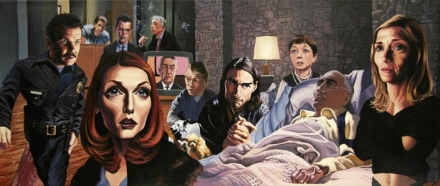 Jaws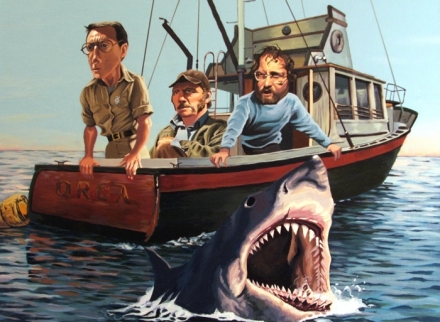 Kevin Smith's Askewniverse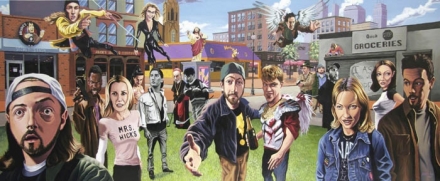 American Psycho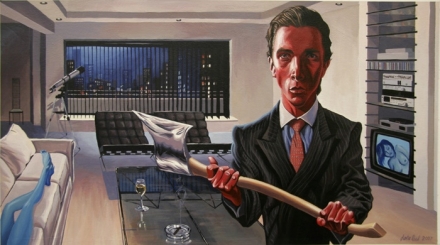 Reservoir Dogs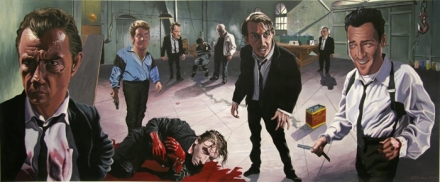 Pulp Fiction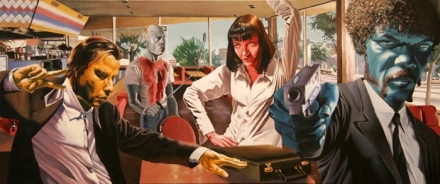 Kill Bill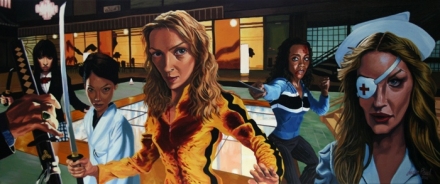 Check out all of Justin's work on JustinReed.com. Thanks to /Film reader Rob I for the tip!
Cool Stuff is a daily feature of slashfilm.com. Know of any geekarific creations or cool products which should be featured on Cool Stuff? E-Mail us at orfilms@gmail.com.