OMG: Transformers 2 Super Bowl Teaser Trailer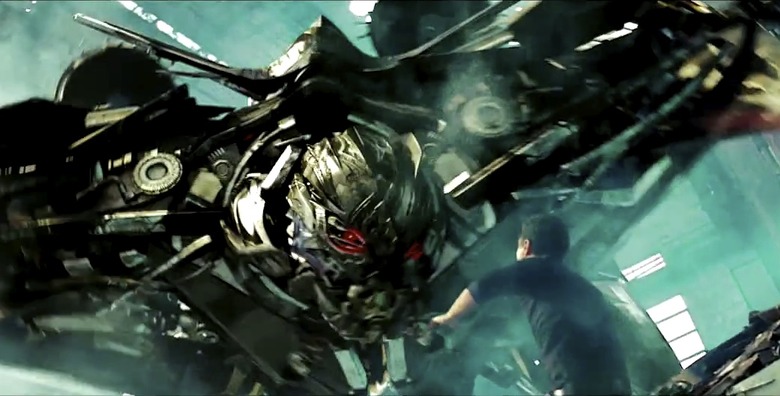 Holy Shit! The Super Bowl television advertisement for Transformers: Revenge of The Fallen has been unleashed and it's insane. I don't usually mark out and get all fanboy on the site, but this television advertisement has me extremely excited. Sure, Michael Bay steals the flicker teaser of the Terminator Salvation trailer after calling McG out for making a movie with giant robots, but lets forget about that for now. This looks epic. This might be the coolest movie Super Bowl teaser since the infamous Independence Day teaser.
Here are a few things I noticed. The dog/cat like Transformer is probably Ravage. Is the giant Decepticon seen rolling around on one huge wheel in the climax of the teaser actually Devastator or just one of the constructicons? If it was Devastator, I'd be happy, but it looks like it might just be one of the constructicons. And if so, imagine how huge Devastator will be. Watch the television spot after the jump, and please leave your thoughts in the comments below.
[flv:http://bitcast-a.bitgravity.com/slashfilm/trailers/transformers2superbowl.flv 470 264]
Watch the television spot in High Definition on YouTube.com. Transformers: Revenge of the Fallen hits theaters on June 26th 2009.