Youtube Screening Room Hosts Independent Films In Honor Of Black History Month

While Netflix may be the venue of choice for many people looking to watch films online, those of us who don't want to shell out $9/month may often find themselves resorting to other, less costly options. Hulu is obviously a major presence in this space, with a substantial catalog of classic films already available for free, but one player that emerged late last summer is Youtube, which debuted the Youtube Screening Room last June. While it doesn't have hits like John Carpenter's "The Thing" or Doug Liman's "Go," it does feature fare that's equally effective and occasionally much more bold (e.g. the fascinating documentary Crazy Love)
This month, in appreciation of Black History Month, Youtube and Grey Goose Vodka are working in conjunction to host four independent films that examine black history. The films will be available from January 30th through February 12th. Grey Goose is currently one of the /Film's sponsors, and as part of that sponsorship, they have asked us to write about the films that are being presented in this series. Hit the jump for plot descriptions and some thoughts on each film.
Amandla! A Revolution in Four-Part Harmony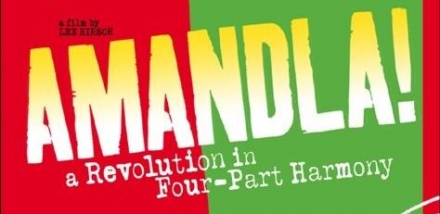 Assembled over the course of nine years and originally released in 2002, Amandla!: A Revolution in Four-Part Harmony tells the tale of how South Africans used music as a source of strength in their fight against apartheid. Combining archival footage, present-day interviews, great cinematography, and a memorable soundtrack, Amandla! deftly attempts to convey a history of apartheid and the ensuing resistance through the moving stories of those who were involved.
Critics were mostly favorable towards Amandla! Kenneth Turan from the LATimes wrote, "Amandla! is a music documentary and a political documentary and then some. It leaves you stirred and uplifted not only by its music but also by the determination and courage of the people who sang and danced it on the way to a freer life." In their reviews, Ebert wrote that the film was "uplifting," and Michael Wilmington from the Chicago Tribune wrote that "is a great documentary that makes your heart leap with joy." Others were not as effusive with their praise, with Wesley Morris from the Boston Globe opining, "Watching the uncertain and disappointing new apartheid documentary 'Amandla! A Revolution in Four-Part Harmony' is like going to the lecture of an impassioned but really disorganized professor. You exit class flipping through your notes and have no idea what most of them mean." With the movie's runtime clocking in at 1 hour and 43 minutes, Morris's criticisms occasionally ring true.
How much you enjoy the film will probably depend heavily on your interest in the subject and your enjoyment of the music. For my money though, these songs are well worth a listen.
Hungu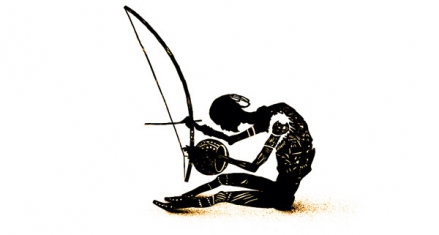 Inspired by an African legend, Hungu tells the tale of how a mother's soul, resurrected by music, returns strength and life to her child. With a minimalist yet vivid animation style, Nicholas Brault crafts a sweeping, haunting tale of the creation of the Brazilian berimbau using very little in the way of animation and runtime. The sound design, crucial to making such a film effective, is excellent. Hungu won the "Best Animated Film" award at the 2008 Palm Springs International Short Film Festival. At less than 10 minutes long, this film is well worth your time.
Electric Purgatory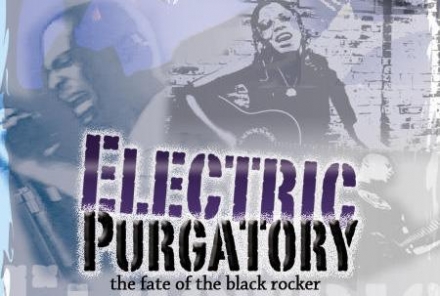 Electric Purgatory examines the struggles of black rock musicians, who are forced to confront biases in both the culture and business of rock and roll. Director Raymond Gayle combines concert footage with interviews of prominent black rock and roll musicians, weaving a tale of the incongruity between the African-American origin of blues, and the current state of rock and roll. The film also explores the creation of the Black Rock Coalition.
In his review of the film, Dennis Harvey from Variety wrote, "Routinely assembled, episodic mix of talking-head interviews and concert clips surrenders too much screentime to interviewees whining about the presumably race-biased corporate music biz." Scott Faingold from Houston Press was much more positive, saying:
The film does a fine job exposing the black roots under rock's platinum dye job, with scintillating onstage footage of Prince, Little Richard, Rick James, Sly and the Family Stone, Living Colour and Eddie 'Maggot Brain' Hazel. There's also a detailed discussion of the white rock audience's apparently one-time-only embrace of 'super-Negro' Jimi Hendrix, still considered by many rock fans to be the only black rocker worthy of note. Although several of these artists seem on the brink of despair, Electric Purgatory does its best to be forward-looking. 'Whether you let us in or not,' says Jimi Hazel of 24-7 Spyz toward the end of the film, 'we're gonna kick in the door.'
The 13th Amendment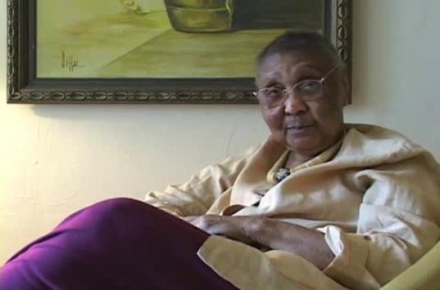 This 5-minute documentary short tells the story of a Helen Dennis, a 90-year old woman, and her trek to vote for Barack Obama in the 2008 Pennsylvania Primary. While the film is heartwarming and sweet (it was filmed by Helen's great great grandson), I generally found this to be a waste of time. I've always thought that the idea behind interviewing people from older generations is to get a sense of perspective and context on current events. While this movie provides some of that, it's mostly just random thoughts and musings from Ms. Dennis. Additionally, audio and video quality is sporadic, throughout, and that's even taking into account that this is essentially a home movie. Still, you've probably spent five minutes in worse ways on the internet. Those looking for inspiration and a more potent recollection of history would probably be better served by re-watching Barack Obama's acceptance speech.
And remember, these films will be available on the Youtube Screening Room through February 12th thanks to sponsorship from Grey Goose Vodka.