Box Office: Taken Grabs $9.8M Friday, Targets $24M Super Bowl Weekend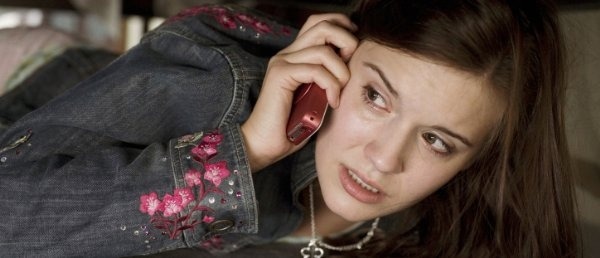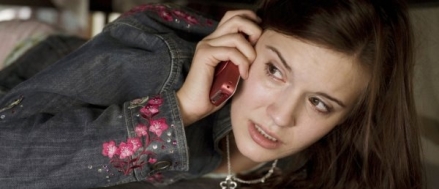 Liam Neeson is officially a full-fledged action star. The Irish-born actor has often played heroes, whether it was Oskar Schindler in Steven Spielberg's masterpiece Schindler's List, the wise Qui-Gon Jinn in Star Wars: Episode I – The Phantom Menace or determined sex researcher Alfred Kinsey in 2005's biopic Kinsey, Neeson has always had a knack for playing the earnest-but-flawed good guy. In his new movie Taken (Fox), writer/producer Luc Besson and director Pierre Morel have turned him into a Dad with the "mad skills" of a super-spy – think Mike Brady crossed with Jason Bourne.
The result is a well-reviewed (56% Fresh on Rotten Tomatoes) action film that will help to satisfy blockbuster-hungry audiences waiting for Warner Bros' Watchmen (due March 6). Taken has scored big on its opening day with an estimated $9.8M and that could translate to a possible $24M by Monday morning. That will be more than enough to win the Super Bowl 3-day, and positive word-of-mouth could get this one into the $60M-$70M range domestic. (Keep in mind that the big game on Sunday will hurt dampen grosses for all movies, but the male-skewing Taken could get hit a bit harder.)
Taken re-teams French action maestro Besson with director Morel, who previously worked together on the brilliant District B13 ($411K opening – $1.2M in the US – $6.9M in France). For the prolific Besson, this movie marks the all-time best US opening for one of his films.
ALL-TIME BEST DOMESTIC OPENINGS FOR LUC BESSON FILMS
- as producer, writer and/or director -
1. Taken (producer/writer) – $24M opening (projected)
2. The Fifth Element (writer/director) – $17M opening – $63.8M domestic
3. Transporter 2 (producer/writer) – $16.5M opening – $43M domestic
4. Kiss of the Dragon (producer/writer) – $13.3M opening – $36.8M domestic
5. Transporter 3 (producer/writer) – $12M opening – $31.7M domestic
6. The Transporter (producer/writer) – $9.1M opening – $25.2M domestic
7. Point of No Return (writer) – $7.1M opening – $30M domestic
8. The Messenger: The Story of Joan of Arc (producer/writer/director) – $6.3M opening – $14.2M domestic
9. The Professional (producer/writer/director) – $5.3M opening – $19.5M domestic
10. Arthur & the Invisibles (producer/writer/director) – $4.3M opening – $15.1M domestic
Besson has a tremendous international following, and Taken was already a hit before it ever opened in the US. The movie has already been released in many overseas territories, generating $68.8M in 2008. That includes $11.2M in the UK and $9.4M in France. With international numbers like that, it's not a huge surprise that the picture is working so well in the states.
The irrepressible Paul Blart: Mall Cop (Sony) is headed for a #2 finish for the weekend. The Adam Sandler-produced comedy sold another $4M in tickets on its third Friday, and Kevin James will ride that dopey Segway to another strong 3-day of about $13.8M. By Monday morning, PB:MC will have banked a stellar $83M.
Poster for the 1998 Japanese film Ringu
Poster for the 1998 Japanese film Ringu
In 1998, Hollywood discovered a Japanese film called Ringu, and they have been remaking Asian horror films ever since. Director Gore Verbinski turned the get-under-your-skin creepy Ringu into an American version called, simply, The Ring, and that 2002 movie starring Naomi Watts grossed a spectacular $129M.
The latest Asian horror adaptation is The Uninvited (Dreamworks/Paramount), based on the 2003 South Korean thriller Janghwa, Hongryeon (released in the US as A Tale of Two Sisters). The movie was a sensation in Korea where it remains the all-time highest-grossing horror film, and now Elizabeth Banks (W.) and David Strathairn (Good Night and Good Luck) headline the American version. The Uninvited has grabbed a solid $4.5M Friday (#2 for the day), and it will likely finish the weekend in third-place with something in the $11.47M range.
Here's some perspective on how The Uninvited is performing, compared to other recent Asian horror remakes. (Note these are all based on Japanese films with The Uninvited being the first South Korean adaptation.)
2002 – The Ring – $15M opening – $129.1M cume
2004 – The Grudge – $39.1M opening – $110.3M cume
2005 – The Ring Two – $35M opening – $76.2M cume
2005 – Dark Water – $9.9M opening – $25.4M cume
2006 – The Grudge 2 – $20.8M opening – $39.1M cume
2006 – Pulse – $8.2M opening – $20.2M cume
2008 – One Missed Call – $12.5M opening – $26.9M cume
2008 – The Eye – $12.4M opening – $31.4M cume
2009 – The Uninvited – $11.47M opening (projected)
I am projecting that Clint Eastwood's Gran Torino (Warner Bros) will be the fourth-best grossing movie of the frame with a possible $9.66M down 34% from last weekend. Now officially Eastwood's all-time best grossing movie, Torino generated about $2.8M on Friday.
It appears that Hotel for Dogs (Dreamworks/Paramount) will edge Slumdog Millionaire (Fox Searchlight) and its 10 Oscar nominations for #5. Slumdog grabbed about $2.25M on Friday compared to $1.9M for Hotel For Dogs, but the latter movie will ride a matinee surge to as much as $8.55M for the 3-day. I am penciling in Danny Boyle's Best Picture favorite for sixth-place with a possible $8.1M and a new cume of almost $68M.
The other new wide release is the horribly-reviewed New In Town (Lionsgate), starring Academy Award winner Renee Zellweger. The romantic comedy that makes sport of small town America opened soft, but it could have been worse. The movie coaxed about $2.6M on Friday (#6 for the day), and it will likely finish the weekend with about $7.5M, enough for eighth place. That number would mark only the eighth-best opening of Zellweger's career.
ALL-TIME BEST RENEE ZELLWEGER OPENINGS
- non-animated –
1. Me, Myself & Irene – $24.2M opening
2, Cinderella Man – $18.3M opening
3. Jerry Maguire – $17M opening
4. Cold Mountain – $14.5M opening
5. Leatherheads – $12.6M opening
6. Bridget Jones's Diary – $10.7M opening
7. Bridget Jones: The Edge of Reason – $8.6M opening
8. New In Town -$7.5M opening (projected)
9. The Bachelor – $7.4M opening
10. Nurse Betty – $7.1M opening
I'll have a complete update Saturday including 3-day projections for all of the Oscar nominated films in limited release.
EXCLUSIVE STEVE MASON EARLY FRIDAY ESTIMATES
1. NEW – Taken (Fox) – $9.8M, $3,079 PTA, $9.8M cume
2. NEW – The Uninvited (Dreamworks/Paramount) – $4.5M, $1,920 PTA, $4.5M cume
3. Paul Blart: Mall Cop (Sony) – $4M, $1,248 PTA, $73.37M cume
4. Gran Torino (Warner Bros) – $2.8M, $929, $104.74M cume
5. Underworld: Rise of the Lycans (Sony) – $2.65M, $901 PTA, $28.23M cume
6. NEW – New in Town (Lionsgate) – $2.6M, $1,340 PTA, $2.6M cume
7. Slumdog Millionaire (Fox Searchlight) – $2.25M, $1,595 PTA, $61.81M cume
8. Hotel For Dogs (Dreamworks/Paramount) – $1.9M, $601 PTA, $41.42M cume
9. My Bloody Valentine 3-D (Lionsgate) – $1.5M, $1,067 PTA, $41.84M cume
10. Bride Wars (Fox) – $1.25M, $630 PTA, $51.61M cume
11. The Wrestler (Fox Searchlight) – $1.16M, $1,610 PTA, $11.9M cume
12. Inkheart (Warner Bros) – $1.1M, $414 PTA, $10.19M cume
*The Curious Case of Benjamin Button (Paramount) – $1.05M, $494 PTA, $113.97M cume
*Notorious (Fox Searchlight) – $925,000, $856 PTA, $34.23M cume
*Revolutionary Road (Dreamworks/Paramount) – $825,000, $766 PTA, $14.2M
*Defiance (Paramount Vantage) – $750,000, $451 PTA, $21.04M cume
EXCLUSIVE STEVE MASON EARLY 3-DAY ESTIMATES
1. NEW – Taken (Fox) – $24M, $7,543 PTA, $24M cume
2. Paul Blart: Mall Cop (Sony) – $13.8M, $4,304 PTA, $83.17M cume
3. NEW – The Uninvited (Dreamworks/Paramount) – $11.47M, $4,895 PTA, $11.47M cume
4. Gran Torino (Warner Bros) – $9.66M, $3,204 PTA, $111.6M cume
5. Hotel For Dogs (Dreamworks/Paramount) – $8.55M, $2,706 PTA, $48.07M cume
6. Slumdog Millionaire (Fox Searchlight) – $8.1M, $5,741 PTA, $67.66M cume
7. Underworld: Rise of the Lycans (Sony) – $7.95M, $2,702 PTA, $33.53M cume
8. NEW – New in Town (Lionsgate) – $7.5M, $3,864 PTA, $7.5M cume
9. My Bloody Valentine 3-D (Lionsgate) – $4.87M, $3,467 PTA, $45.22M cume
10. The Wrestler (Fox Searchlight) – $4.3M, $5,957 PTA, $15M cume
11. Bride Wars (Fox) – $4M, $2,015 PTA, $54.36M cume
12. Inkheart (Warner Bros) – $3.63M, $1,367 PTA, $12.72M cume
*The Curious Case of Benjamin Button (Paramount) – $3.51M, $1,655 PTA, $116.44M cume
*Notorious (Fox Searchlight) – $3.05M, $2,826 PTA, $36.36M cume
*Revolutionary Road (Dreamworks/Paramount) – $2.7M, $2,507 PTA, $16.07M
*Defiance (Paramount Vantage) – $2.5M, $1,504 PTA, $22.79M cume