G.I. Joe First Look: Breaker, Viper, Cobra Comander And Zartan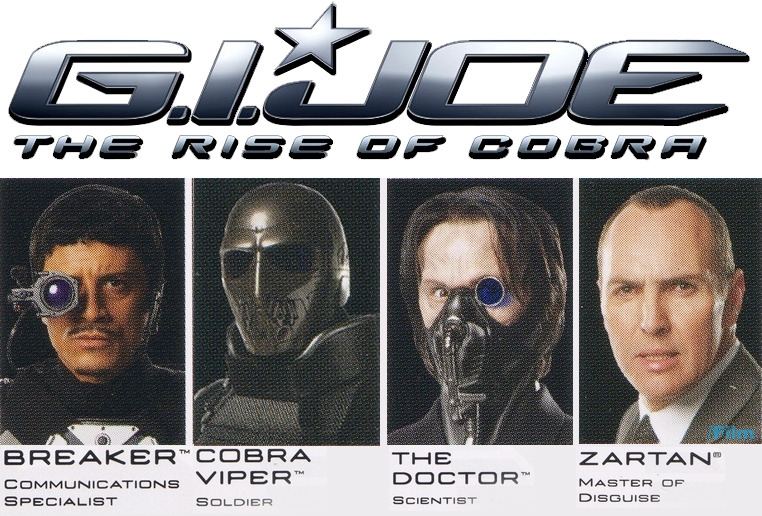 The first batch of official identification card photos for G.I. Joe: The Rise of Cobra have made their way onto the interwebs. A bunch of previously unseen characters are featured. I have put together the image above which features the four new characters.
From left to right, Saïd Taghmaoui as Joe communications specialist Breaker, the Cobra Viper (a ground soldier, which is essentially the Cobra version of the Stormtrooper), third up is Joseph Gordon-Levitt as The Doctor (aka Cobra Commander), and fourth is Arnold Vosloo who plays Zartan, a master of disguise.
Is it just me or do these photos look horrible? When I first saw them I believed they must be fan creations. Gordon-Levitt can't really have let them do THAT to him, could he? But it appears the photos are legit. You can check out all the information cards on HISSTANK.