The Stunning Official Website For Mr. Nobody Launches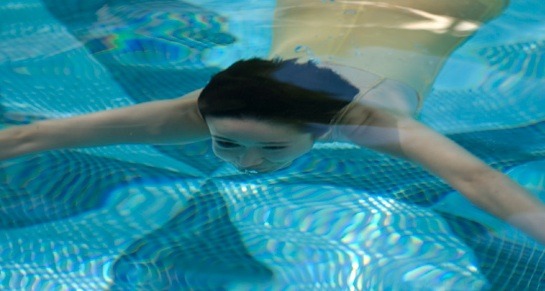 I'll never forget my initial reactions to Jaco Van Dormael's debut feature, Toto the Hero. I stumbled out of the cinema, genuinely warmed-up by what I had been watching, and wandered back to reality. Reality seemed, for a few minutes at least, rather wanting, and from that day forward I held Van Dormael's work rather close to my heart.
Since Toto, he's only directed one more released feature film, the romantic fantasy The Eighth Day. That one didn't have quite the same impact upon me as his debut, but there certainly weren't any flies on it.
Now the official website for his third film, a very wild and imaginative sci-fi fantasy called Mr. Nobody, has launched – and while as light on information as these things typically are, it does contain very many incredible images – a few of which I tucked under the fold here.
These pictures it seems, are both being exhibited in a Paris gallery throughout February and also being published in a book. They've been taken by Chantal Thomine Desmazures, an on-set photographer also responsible for, by way of an example, the image of Audrey Tautou as Coco Chanel that did the rounds a few weeks back. (Just a quick note: Van Dormael is Belgian, not French – it would have been easy to get confused on the above information). Details of the show and photobook are on the site.
Here's an attempt to explain the film's plot, but I may have gotten a few wires crossed: Mr. Nemo Nobody is 35 years old and lives an ordinary life with his wife and three kids but, somehow, he one day wakes up in the swimming pool of an opulent mansion in the year 2092. Not only is he the oldest man in the entire world, at 120, he's also the only mortal man – nobody else is ever going to die. He tries to work out what is real, and if his real life is the one he should have lived.
Jared Leto is to play Nobody, Sarah Polley plays his (original) wife Elise. Rhys Ifans, Diane Kruger and Linh Dan Pham are also amongst the cast.
With surreal scenes featuring helicopters airlifting great slices of the ocean, and billboards that flash messages just at Nobody, this obviously warrants the Phillip K. Dick and Terry Gilliam comparisons you probably expect from me when I start talking up little-known films. There's definitely something similar to Franklyn in there too – but then, I'm only saying that because I know spoilers about them both that I'm not letting on.
Hopefully, there's going to be a trailer very soon.