VOTD Short Film Nominated For Academy Award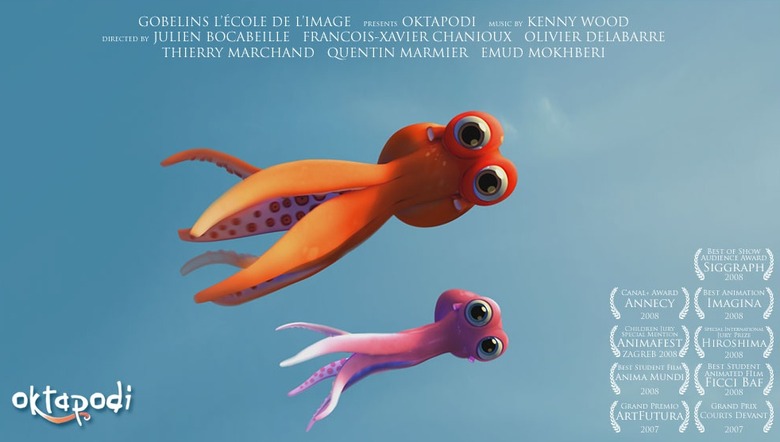 Sam Bradley just pointed out on Twitter that a student short film titled Oktapodi, that we featured as a Video of the Day in September, has been nominated for an Academy Award for Best Animated Shot Film. I was at Sundance when the award nominations were announced and must have missed this when i skimmed through the nominations between screenings. I'm sure we have nothing to do with the nod, but it's good to know that you can see some of the award-nominated short films of tomorrow today on /Film.
It's very likely that Pixar's Presto will take home the Oscar (they have been the favorite for years now), but it's good to see that a little short film we supported made it to the big show. We wish A Gobelins and crew all the luck in the world. It's a great little short, check it out if you have two minutes.