Spike Lee Talks Up Inside Man 2 Cast And Plot Changes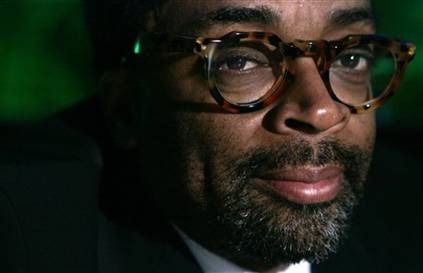 I saw a copy of an Inside Man 2 script what must be nearly two years ago now, maybe even more. That draft was written by Russel Gerwitz, who had scripted the first film and for just a few months around then, been the hottest screenwriter in town. Now Spike Lee is working with Terry George on a new approach to the sequel, abandoning Gerwitz' diamond heist plot altogether.Lee told MTV, "I got an email from Terry George yesterday. He just finished—he's at the end of the first act", which either suggests Lee didn't quite get out the words he meant, or that Terry George writes in a first-act-last fashion.
Should this script past muster, Lee is looking to shoot in later summer or the autumn of this year.  Of course, that depends as always on the schedule and acceptance of the cast.
The talent seems to be onboard, though. Lee says that Clive Owen, Jodie Foster, Chiwetel Ejiofor and Denzel Washington are all set to return in their original roles. (If you need a refresher, they played, respectively: trickster criminal mastermind Dalton Russell, unscrupulous and mercenary businesswoman Madeleine White, and police detectives Billy Mitchell and Keith Frazier.)
I'm not sure why Gerwitz' script was discarded – it don't recall it really having any more plot holes than the original, and the characterisation and storytelling struck me as being of a similar calibre. Maybe somebody just didn't like the basic idea?
I'd be interested to know in the comments if there's much anticipation for an Inside Man follow-on or if you're all kind of over the first one by now.