Gilliam Already Working Again On The Man Who Killed Don Quixote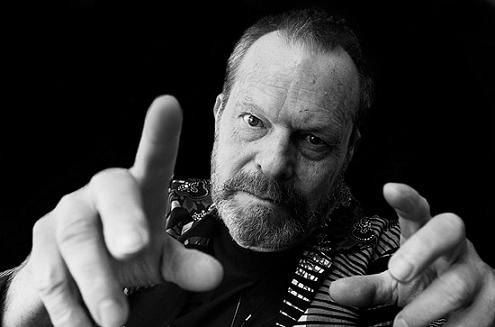 Take that, Diablo Cody.  You're not the only filmmaker to get the ol' Connelly one-two.  No, just one day after I reported on Terry Gilliam for the first time, I've got reason to do so again. Empire magazine have spoken to the man himself and found out that he's already started work rewriting The Man Who Killed Don Quixote, ahead of his second mounting of the project later this year.
If you need a refresher, here it is in a nutshell: In the year 2000, Gilliam was making a film; Johnny Depp and Jean Rochefort were the leads; everything went wrong; a few more things went wrong; the last few things went wrong and the film had to be cancelled after just days.  It has all been documented a hundred times over, not least in the wonderful documentary Lost in La Mancha, but now, finally, Gilliam has retrieved the script he wrote with Tony Grisoni and, for the last week, the two of them have been doing a new draft. And, if we believe what the man says, it's not going to be just a simple polish.
Until now, it has been assumed that Johnny Depp has been instrumental to getting the film made but as the projected shoot draws closer, I'm starting to wonder.  Will we have a new pair of leads announced soon?  I wouldn't be at all surprised.  That'd be Depp's loss, however. (Rochefort, if you don't know, can't come back onboard because he's not fit to ride horses and Don Quixote has to do a lot of that).
The plot involves – or at least involved, it depends now on these rewrites, I suppose -  modern-day advertising executive who, after a nasty knock on the head wakes up in the story/world/life of Don Quixote – like a Life on Mars for fans of early novels, I suppose.  Indeed, it may be more recent takes on similar ideas, like Life on Mars, that has sent Gilliam back to the word processor.  He won't want to look like he's ripping off people who only came to the ideas later than he did.
Gilliam might be joking when he calls the original script the greatest ever written, but he's being similarly flippant to say the new draft will be "knocked out" in the next month or so.  Expect great things from this film.