Philip Seymour Hoffman Will Direct And Star In Jack Goes Boating With Amy Ryan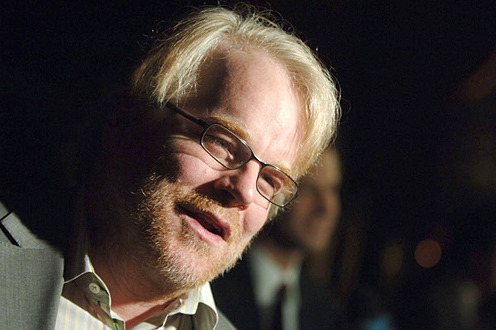 These days, it feels like more and more character actors are finally getting a chance to step behind the camera. A few months ago, it was announced that William H. Macy would be directing Keep Coming Back with Milla Jovovich. Now, according to Variety, Philip Seymour Hoffman will get the chance to ply his directorial skills as well. Hoffman will direct the romantic comedy Jack Goes Boating for Overture Films, an adaptation of Bob Glaudini's play. Although word of Hoffman's directorial debut first appeared last summer, we now know that Amy Ryan is attached to star opposite Hoffman and that the film will begin shooting in New York City on February 9th. Hoffman will play Jack, a stoner limo driver, and the story will center around his quest for perfection, as well as the fellow pothead he falls in love with (Ryan). A New York Times review of the play called it "immensely likable."
On our film podcast the other night, we praised Hoffman as one of the finest actors of our generation (for an excellent article about Hoffman's career, check out Erik Lundegaard's piece, "Philip Seymour Hoffman is us"). I'll be interested to see if/how Hoffman's experience in Doubt, another play adaptation featuring four main leads, will inform how he adapts Jack Goes Boating to the big screen. With Ryan now on board, I'm already immensely excited for this film.