Confirmed: Keanu Reeves Playing Spike Spiegel In Fox's Cowboy Bebop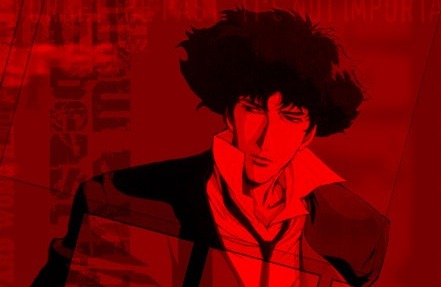 About six months ago, we reported on a rumor that Keanu Reeves might play Spike Spiegel in an upcoming live-action English adaptation of Cowboy Bebop. We're now hearing confirmation from Variety and THR that Reeves will indeed play Spiegel for Fox's upcoming film, with a script by Peter Craig.
As Peter Sciretta wrote back in July, Sinichiro Watanabe's popular Japanese anime is set in the year 2071 A.D. when an cataclysmic astral gate accident has scattered humanity across the solar system. Bebop follows a group of bounty hunters, called "Cowboys", on the spaceship Bebop. Spiegel is a bounty hunter and a former member of the Red Dragon Crime Syndicate, who is haunted by the memory of his time in the organization. The anime has spawned an animated movie, two manga series, and two video games.
The show's creators will be involved in the creation of the film, with Kenji Uchida and Shinichiro Watanabe (from Bebop's Japanese animation company Sunrise) associate producing along with series writer Keiko Nobumoto. Masahiko Minami, a producer onCowboy Bebop, has also signed on to the film as a production consultant.
I think Reeves would make for a fine star in the film adaptation, but is it just me or has Hollywood demonstrated an alarming lack of sense for what makes anime successful in the first place, and how to translate that to the big screen?
Discuss: What do you think of Reeves as the character of Spike Spiegel?