Watchmen Woes To Be Settled At 3.30pm Today?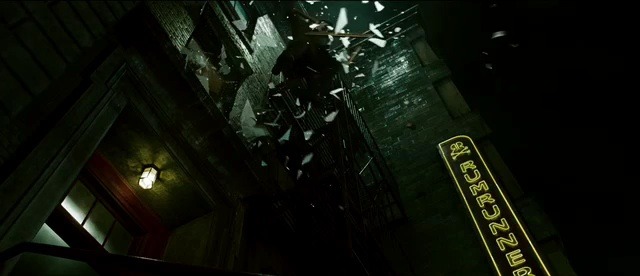 As the Watchmen court case starts winding up, Fox and Warners have together filed a Notice of Settlement Status and Request for Further Hearing.  Not only does it reveal that settlement talks between the duelling parties began after the December 29th status conference, but that they have now just "a few remaining settlement issues".  I've got a scan of the crucial excerpt from the document just after the break and they reveal just when we might be breaking through into the light at the end of the tunnel.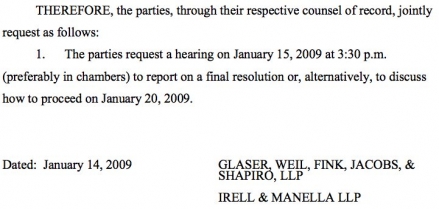 Interesting stuff.  So, around about 8.30pm tonight my time, as I'm settling down to watch a bit of Masterchef and enjoy some Vegan jerk-something with rice end peas, the final chapter of the Watchmen legal woes might just be beginning.
What a perfect bedtime story for geeky nippers across the land.
All I know for sure is that after this hullaballo, Larry Gordon's world is going to be turned upside down.  It's entirely possible that he'll never eat lunch in that town again.
Thanks to TheComedian (who actually is a comedian) for bothering to send me the court papers.