Sundance Video Blog: The Day Before The Fest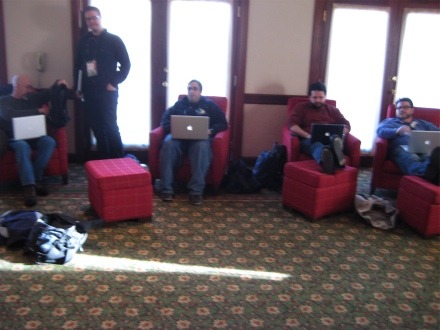 Day 2 in Park City. Sundance doesn't officially begin until tomorrow night, so today we're picking up our press badges and getting some pre-fest work done. The infamous Alex Billington of FirstShowing.net arrived at the Condo last night and ruined all the fun. We have a few more bloggers/writers/broadcasters coming in tomorrow.
But for now watch our second video blog to see "what happens when people stop being polite and start being real REEL." The first official movie blogger fight/argument happened this morning. You'll see some of that and much more, including a cameo flashback featuring Quentin Tarantino. I promise these will start being more movie related once the festival begins. But for now come along with us on the experience of being press at Sundance.
[flv:http://bitcast-a.bitgravity.com/slashfilm/trailers/day2morning.flv 400 300]