Crank 2 And Outlander Movie Posters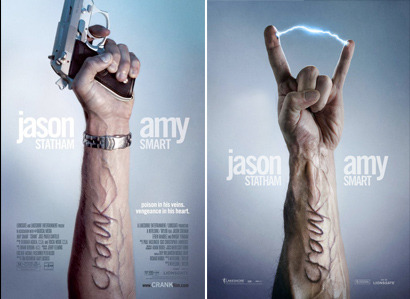 Latino Review has a first look at the teaser poster for Crank 2: High Voltage (pictured right), which is a variation on the original Crank teaser poster (pictured left). Click on the poster above to see the image in regular resolution.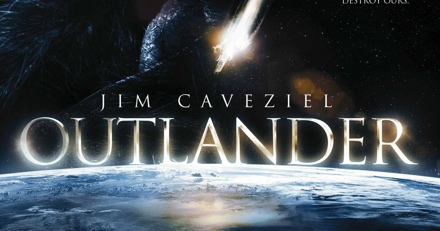 A few months back Outlander was gaining momentum in online circles, but The Weinstein Co will have none of that and has decided to bury the film with a late-January limited release — which is basically the kiss of death. And the best their marketing team could come up with is to sell the possible cult b-sci-fi/action action film with the face of Jesus, and nothing more. How are possible ticket-buyers to know that it's a film about vikings who team with a human alien to take on an alien creature crash to earth? Watch the trailer here. Check out the new poster after the jump.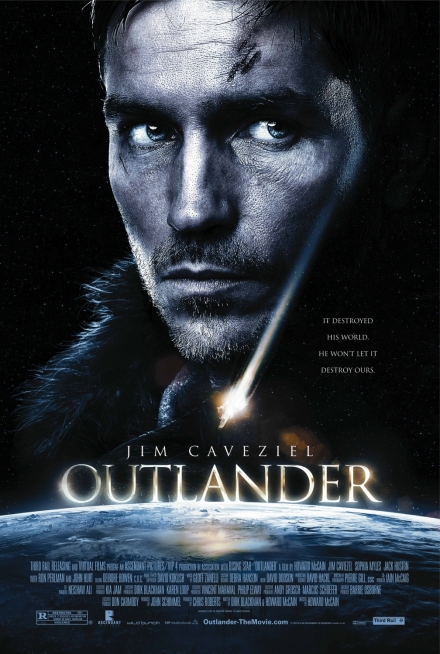 Plot Synopsis: As an age old battle rages amongst the stars, Kainan's ship burns brightly as it crashes into the Nordic coast. As his space craft comes to rest in the fjords of ancient Norway, it's with dismay that Kainan realizes that he wasn't the only survivor. A second passenger, a Moorwen also emerges from the wreckage. A Fierce and animal-like creature, the Moorwen is intent on causing harm to those it perceives have wronged it. As the Moorwen kills everything in its path, Kainan must work together with the Vikings to destroy the beast before it destroys them all. Starring James Caviezel, Sophia Myles, Jack Huston, John Hurt, and Ron Perlman.