/Filmcast Ep. 33 - Revolutionary Road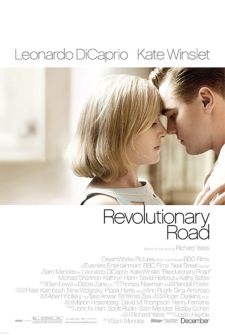 In this episode of the /Filmcast, Dave, Peter, Devindra, and Adam try to make sense of the Fox/WB Watchmen lawsuit, assess how well Revolutionary Road depicts the crushing depression of suburban malaise. and cover some of their favorite moments from this year's Golden Globes.
As always feel free to send us your e-mails at slashfilmcast@gmail.com, or call and leave a voicemail at 781-583-1993. Join us next Monday night at 9 PM EST / 6 PM PST as we review Clint Eastwood's Gran Torino.
Download or Play Now:
Subscribe:
Shownotes
Introduction
What Have We Watched
David Chen (5:42): Just Another Love Story, Lars and the Real Girl, The Fall
Devindra (14:55): Damages, United States of Tara, 24
Adam (21:50): American Teen, Choke, City of Ember, SHIT MOVIE OF THE WEEK: The Unborn
News Discussion
Featured Review
(1:09:25) Revolutionary Road
Credits
Contact us at our new voicemail number: 781-583-1993
You can donate and support the /Filmcast by going to www.slashfilmcast.com and clicking on the right-hand side "Donate" links!