Sundance Blog: Park City Arrival; Tickets Are Still Avaialble?!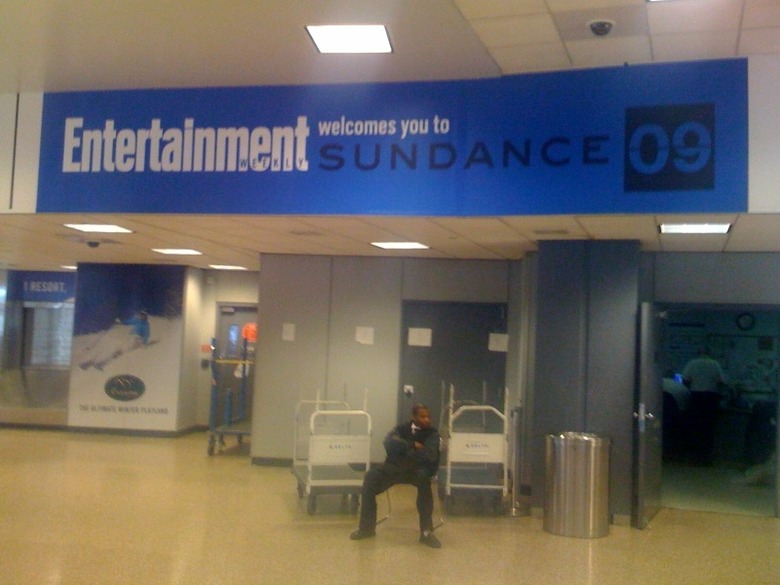 It's January, time again for the Sundance Film Festival. Today I made the journey from /Film's homebase of San Francisco California to Park City Utah. The festival doesn't officially begin for another two days and as Frosty from Collider says "we're way too early for the party". But I like to get situated and comfortable before the madness begins. At the airport I met up with Neil Miller of Film School Rejects, and we hitched a 45-minute ride to Park City.
[flv:http://bitcast-a.bitgravity.com/slashfilm/trailers/arrivingatsundance09.flv 400 300]
For those of you who don't know, Hollywood invades the little ski town of Park City once every year, turning their libraries, racquet clubs, hotels and high school auditoriums into state of the art movie theaters. Our condo is somewhere near the racquet club, where a basketball court is installed with risers, a projector and a big screen. Our condo is unofficially known as The Movie Bloggers Condo, as it is filled with web writers such as Neil, Alex Billington and Bob Stencil (and crew) from FirstShowing, Scott Hutcheson from We Are Movie Geeks and Marco Cerritos from Box Office Magazine, and myself.
I'll be updating you throughout my adventure, complete with both text and video updates and reviews. Don't worry about our normal news coverage, our normal crew has got you covered.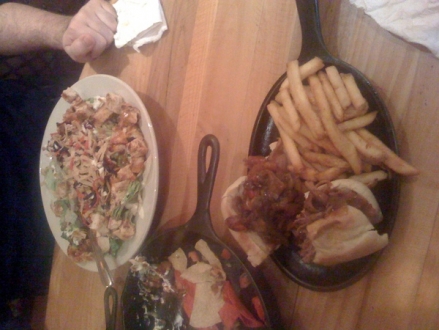 Today was a pretty quiet day. The sun is out and Park City is unusually warm. I'm sure that will all change soon. Neil and I went down to main street and grabbed some food at Bandits Grill and Bar. I'm sure you probably won't be able to get a table here once Friday hits but I highly recommend the Nachos and Tritip sandwich.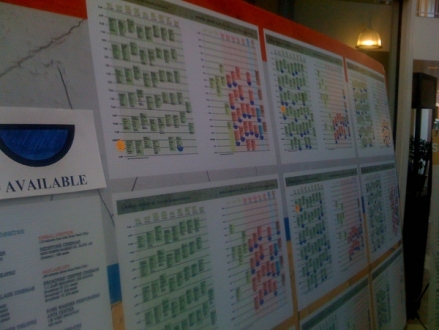 Just for the heck of it, we decided to head over to the Sundance Film Festival Box Office in Gateway Center and were surprised to learn that tickets were still available for more screenings than not for most of next week. This is shocking because Sundance is usually sold out months in advance. People camp out overnight at the Gateway Box Office in hopes that the festival will release tickets in the morning. But the amount of screenings available is simply unbelievable.
How could this have happened? Could it be the Prop 8 protest we once wrote about? Doubtful. It 's probably more likely due to the failing economy. I've heard that they are also expecting a lot less press this year for a number of reasons. The main reason is obviously the hurting economy's affect on advertising sales which has in turn prevented many outlets from sending critics/reporters. Also the presidential inauguration is noted as another factor. Point is, if you're in Utah, you can probably get tickets to some incredible films with filmmakers and stars in attendance. It's really a shame because this year's line-up is probably the best of the last couple years.
Follow my Sundance updates live on Twitter on twitter.com/slashfilm.