VOTD: Beastmaster Jr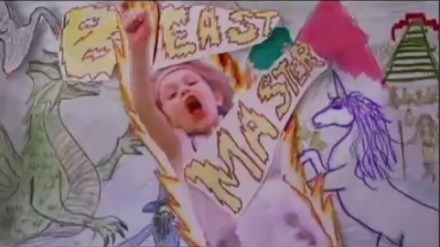 After I posted the Young Jean-Claude Van Damme video a couple weeks back, I faced an onslaught of e-mails informing me that the Young JCVD kid was also in another short film production of Beastmaster Jr. Produced by Black Magik Rollercoaster of Austin and won first place in The Alamo Drafthouse's Be Kind Rewind Sweded Short Film Contest. Watch the short film after the jump.
Thanks to Thomas A, Ceci N, David RS, and fredfredfred for the tip.
Video of the Day is a daily feature of /Film showcasing geekarific video creations. Have a video we should be feature on VOTD? E-Mail us at orfilms@gmail.com.