VOTD: The Dark Knight NES Video Game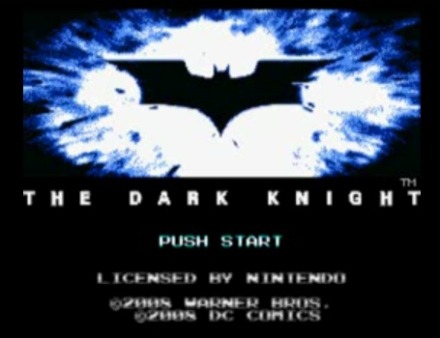 If The Dark Knight came out 20 years ago, and Warner Bros Licensed a video game adaptation of the movie for the Nintendo Entertainment System, it might look a little something like this video found by our brothers at /Gamer. El Macbee created this retro animation with original Music by Vic Sagerquist. But forget about the sweet looking cut scenes and 80's style flash effects, I want to see what the game play looks like.
Video of the Day is a daily feature of /Film showcasing geekarific video creations. Have a video we should be feature on VOTD? E-Mail us at orfilms@gmail.com.