Sneak Peek: Pixar's Up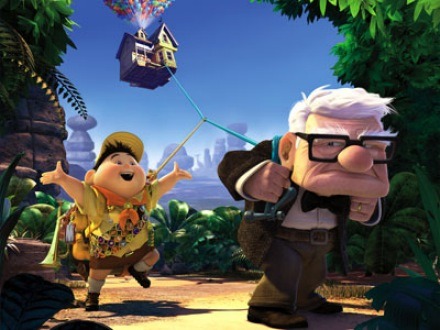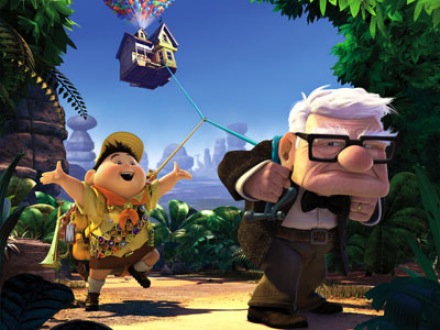 The Disney Channel has a sneak peak at Pixar's new film Up. The minute and a half featurette is hosted by Up/Monsters Inc director Peter Docter, and features some footage not shown in the teaser trailer. For instance, we see Carl and Russell chasing the floating house in a far off away land. Thanks to the disney blog for the tip. Video after the jump.
From Disney•Pixar comes "Up," a comedy adventure about 78-year-old balloon salesman Carl Fredricksen, who finally fulfills his lifelong dream of a great adventure when he ties thousands of balloons to his house and flies away to the wilds of South America. But he discovers all too late that his biggest nightmare has stowed away on the trip: an overly optimistic 8-year-old Wilderness Explorer named Russell. From the Academy Award®-nominated director Pete Docter (Monsters, Inc.), Disney•Pixar's "Up" invites you on a hilarious journey into a lost world, with the least likely duo on Earth.
Up hits theaters in Disney Digital 3-D on May 29, 2009.