Box Office: Gran Torino Grabs $10M Friday, Could Reach $30M Weekend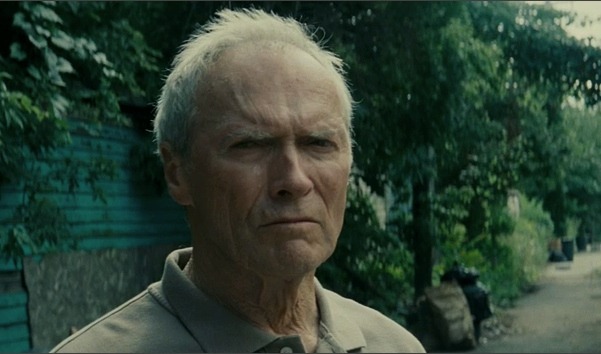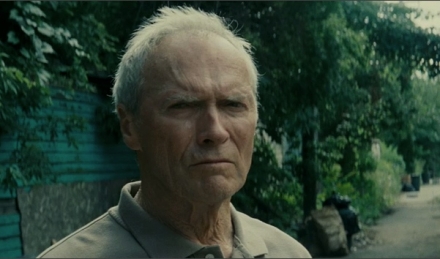 Clint Eastwood may have saved his biggest for last.
If Gran Torino (Warner Bros) is, as he has hinted, his final big screen acting role, he is going out on top. The 78-year-old multi-Oscar winning director has the #1 movie in America, and the biggest opening of his career.
Gran Torino, the redemptive story of a racist Korean War veteran named Walt Kowalski, has expanded to just over 2,800 playdates with an estimated $10M Friday. That puts the modestly budgeted film on target for a $30M wide opening, easily the biggest of the screen legend's career.
ALL-TIME BEST CLINT EASTWOOD OPENINGS
- wide release –
1. Gran Torino – $30M (projected)
2. Space Cowboys – $18.09M
3. In the Line of Fire – $15.2M
4. Unforgiven – $15M
5. Absolute Power – $14.6M
Novice screenwriter Nick Schenk managed to get a copy of Gran Torino into Eastwood's hands and the legendary actor/director/composer decided to star in and direct the movie without changing a word of dialogue. Including a spectacular platform performance over the holidays, Torino will have banked about $41M by Monday morning. Will this commercial success lift Eastwood to his third Best Actor nomination at this year's Oscars?
Any hopes of Eastwood snagging a Best Director nomination dissipated this week when he was not nominated for the DGA Award. (He had, in my estimation, only a fleeting chance at scoring for Changeling.) With the five Best Picture nominees all but locked up – Benjamin Button, Slumdog Millionaire, Frost/Nixon, Milk and The Dark Knight – both of his 2008 movies are locked out. He has a chance at an acting nod, but it still may be uphill despite his new blockbuster status.
Mickey Rourke (The Wrestler), Frank Langella (Frost/Nixon) and Sean Penn (Milk) are sure things. That leaves Brad Pitt (Benjamin Button), Leonardo DiCaprio (Revolutionary Road), Richard Jenkins (The Visitor) and Eastwood for the last two nominations. For me, it's hard to watch the movie and not be awed by this man's whole career. Despite being snubbed by the Golden Globes and the SAG Awards, I don't think Eastwood should be counted out of the Best Actor race yet. (Even if Clint misses out here, he will almost certainly be nominated for Best Original Song. The title song was co-written with son Kyle and jazz vocalist Jamie Cullum, and it is as catchy as it is haunting.)
Finishing second, in line with industry expectations, is Bride Wars (Fox), produced by and starring Kate Hudson. The movie has grabbed about $7.5M on opening day and should reach $21.28M or so by Sunday night. Hudson recruited soon-to-be-Oscar nominee Anne Hathaway (Rachel Getting Married) to co-headline this horribly-reviewed comedy (12% Fresh on Rotten Tomatoes). Directed by Gary Winick, who once upon a time delivered smart comedies like 2002's Tadpole and the Jennifer Garner high concept vehicle 13 Going on 30 back in 2004, Bride Wars, on the surface, seems out of step with the times.
Given the current economic climate, it's interesting that a movie about shallow consumerism would connect this well, especially with Under 25's. Then again, this is a generation fascinated by the meanness of MTV's The Hills, where girls are portrayed as selfish, scheming and materialistic. That is what probably puts Bride Wars in the proverbial "cultural wheelhouse."
It's been a longtime since Hudson received her lone Oscar nomination (Best Supporting Actress for Almost Famous in 2000), but she has proven herself as a go-to young star. Bride Wars is a huge improvement over the $8.26M opening for September's My Best Friend's Girl, and it ranks as her all-time fourth-best 3-day start.
ALL-TIME KATE HUDSON OPENINGS
1. How To Lose a Guy in 10 Days – $23.7M opening [$105.8M cume]
2. Fool's Gold – $21.5M opening [$70.2M cume]
3. You, Me & Dupree – $21.5M opening [$75.6M cume]
4. Bride Wars – $21.28M opening (projected)
5. The Skeleton Key – $16M opening [$47.9M cume]
The Unborn (Rogue), written and directed by David S. Goyer, has outperformed industry expectations. With Gary Oldman, The Wire's excellent Idris Elba and Jane Alexander as the only recognizable names on the marquee, the cheaply-made genre pic managed a very strong $7.5M and will likely scare up $18M by Monday morning good for third place.
Platinum Dunes, headed by Tranformers director Michael Bay, produced The Unborn, and it is the latest in their string of low budget horror pics including the remake of The Texas Chainsaw Massacre ($28M opening – $80.5M cume), the remake of The Amityville Horror ($23.5M opening – $65.2M cume), Texas Chainsaw Massacre: The Beginning ($18.5M opening – $39.5M cume) and the remake of The Hitcher ($7.8M opening – $16.4M cume). To Rogue and Platinum Dunes' credit, they did screen The Unborn for critics, but the reviews have been anything but rave (14% Fresh on Rotten Tomatoes).
The overall #4 movie for the weekend is the holiday box office champion Marley & Me (Fox), which fetched another $3.6M Friday for a possible $12.96M third weekend. That will push the lovable lab to just over $125M domestic.
The Curious Case of Benjamin Button (Paramount) rounds out the top five with an estimated $3.3M Friday. David Fincher's epic-in-reverse should sweep up another $11.38M in receipts this weekend for a new domestic cume of just over $96M. Paramount could get a huge boost from multiple Ben Button wins at Sunday night's Golden Globes.
The other wide release is Sony's Not Easily Broken, a well-meaning, faith-based urban drama with lukewarm reviews (37% Fresh on Rotten Tomatoes) starring possible Oscar nominee Taraji P. Henson (for Benjamin Button). Directed by Bill Duke and released on just 724 screens, this one clearly has a solid marketing plan grabbing $2M on Friday and a surprising $5.8M opening weekend for an excellent $8,000 Per Theatre Average.
EXCLUSIVE STEVE MASON EARLY FRIDAY ESTIMATES
1. Gran Torino (Warner Bros) – $10M, $3,561 PTA, $21M cume
2. NEW – Bride Wars (Fox) – $7.6M, $2,356 PTA, $7.6M cume
3. NEW – The Unborn (Rogue) – $7.5M, $3,183 PTA, $7.5M cume
4. Marley & Me (Fox) – $3.6M, $1,035 PTA, $115.96M cume
5. The Curious Case of Benjamin Button (Paramount) – $3.3M, $1,120 PTA, $88.17M cume
6. Bedtime Stories (Disney) – $3.1M, $883 PTA, $91.72M cume
7. Valkyrie (UA/MGM) – $2.75M, $969 PTA, $67.59M cume
8. Yes Man (Warner Bros) – $2.4M, $812 PTA, $85.65M cume
9. NEW – Not Easily Broken (Sony) – $2M, $2,762 PTA, $2M cume
10. Seven Pounds (Sony) – $1.68M, $686 PTA, $64.61M cume
11. Slumdog Millionaire (Fox Searchlight) – $1.1M, $1,839 PTA, $31.44M cume
12. Doubt (Miramax) – $1.1M, $855 PTA, $21.53M cume
EXCLUSIVE STEVE MASON EARLY 3-DAY ESTIMATES
1. Gran Torino (Warner Bros) – $30M, $10,684 PTA, $41M cume
2. NEW – Bride Wars (Fox) – $21.28M, $6,596 PTA, $21.28M cume
3. NEW – The Unborn (Rogue) – $18M, $7,640 PTA, $18M cume
3. Marley & Me (Fox) – $12.96M, $3,726 PTA, $125.32M cume
5. The Curious Case of Benjamin Button (Paramount) – $11.38M, $3,863 PTA, $96.26M cume
6. Bedtime Stories (Disney) – $11.16M, $3,179 PTA, $99.78M cume
7. Valkyrie (UA/MGM) – $8.8M, $3,101 PTA, $73.64M cume
8. Yes Man (Warner Bros) – $7.92M, $2,680 PTA, $91.17M cume
9. NEW – Not Easily Broken (Sony) – $5.8M, $8,011 PTA, $5.8M cume
10. Seven Pounds (Sony) – $5.56M, $2,265 PTA, $68.49M cume
11. Slumdog Millionaire (Fox Searchlight) – $4.03M, $6,711 PTA, $34.37M cume
12. Doubt (Miramax) – $4.01M, $3,120 PTA, $24.45M cume