Cool Stuff: Print Mafia's Taxi Driver Art Prints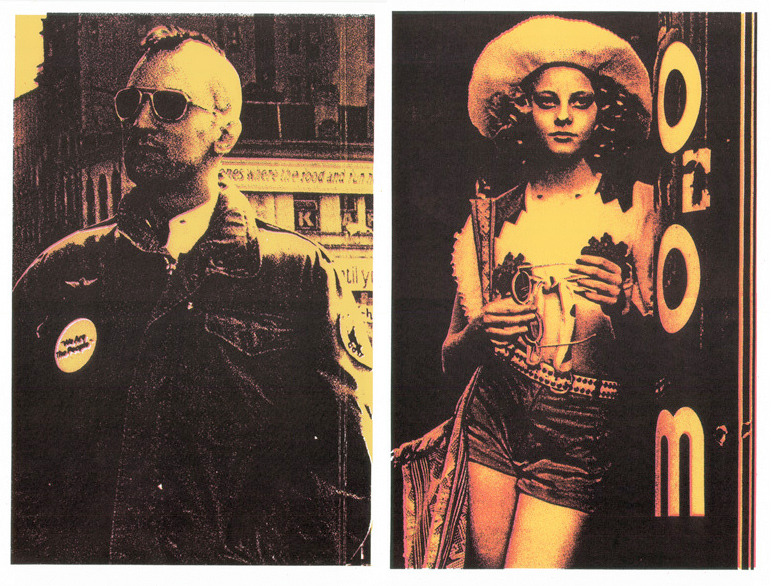 Last week we featured Print Mafia's Cinema Series of Art Prints which included classic shots from 1970's movies – Robert De Niro from Raging Bull, Sylvester Stallone from Rocky, Faye Dunaway in Bonnie and Clyde, and Steve McQueen in Bullitt. The new additions are a two print "We Are The People" set from Martin Scorsese's Taxi Driver: Jodie Foster as Iris and Robert De Niro as Travis. Printed on 13 x 20 100lb. Cougar Heavy Stock, limited to 80 prints, and available for $30 each.
Cool Stuff is a daily feature of slashfilm.com. Know of any geekarific creations or cool products which should be featured on Cool Stuff? E-Mail us at orfilms@gmail.com.