Confirmed: Simon Pegg And Nick Frost For Spielberg/Jackson's Tintin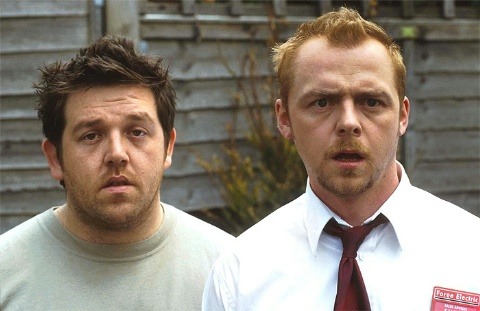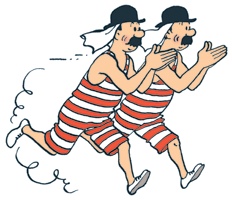 The rumors were true: According to Beaks over at Aint It Cool News, Nick Frost and Simon Pegg are confirmed to be playing bumbling detectives Thompson and Thomson. In the original story, the two were unrelated but were thought of as twins due to their uncannily similar appearance. It'll be interesting to see how that plays out on screen, as the film will be animated using motion capture technology.
Frost and Pegg join Andy Serkis, who has been cast as Captain Haddock. The lead character of Tintin, once filled by Thomas Sangster, has yet to be cast. Production on the first film is scheduled to begin soon, with Steven Spielberg helming the initial entry and Jackson taking on the second film. The films will be based on the Tintin books The Secret of the Unicorn and Red Rackham's Treasure. More casting news will undoubtedly be revealed in the coming weeks but from my perspective, so far so good. What do you guys think?