D.J. Caruso To Direct Jack The Giant Killer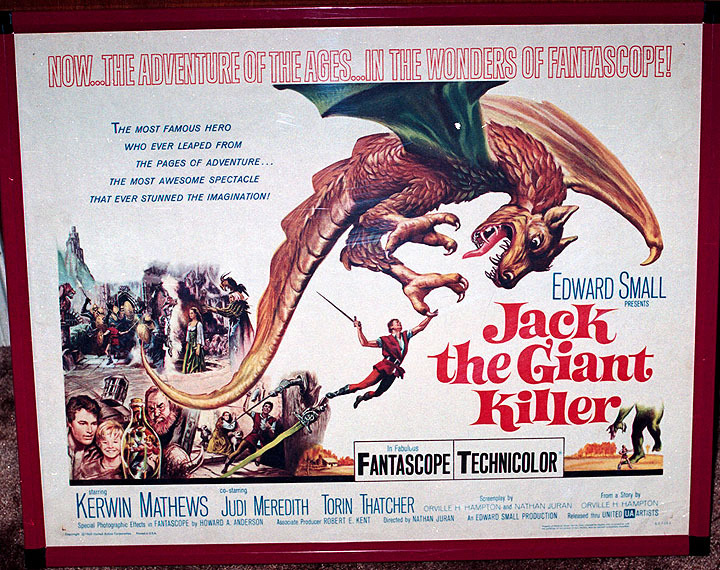 I've always been a huge fan of director D.J. Caruso, despite his recent misfire with Eagle Eye (you can hear an interview I did with him by clicking here). The man has loads of talent and has worked extensively and admirably in both the TV and film industries. His skill has won him a fruitful partnership with Steven Spielberg.  More importantly, a lot of his work centers around properties with sci-fi concepts, and we can always used more skilled people taking on that genre.
According to Variety, Caruso is now set to direct Jack the Giant Killer, and "adult look at the Jack and the Beanstalk legend." The script was written by Lost (the indie film, not the TV show) scribe Darren Lemke, with a re-write by Mark Bomback.  The original "Jack and the Beanstalk" fairy tale centered around a boy who exchanged a cow for magical beans. After the beans grew into a gigantic beanstalk, Jack climbed it to find a huge house with a giant living inside it, which Jack then began to pilfer. The story ends with Jack killing the giant in self-defense, kind of. A variation on the story, "Jack the Giant Killer," has Jack venturing into a land of giants and slaying them in increasingly gruesome ways. The new film sounds like it will be some combination of the two. Variety's plot summary is as follows:
When a princess is kidnapped, a long-standing peace between men and giants becomes threatened, and a young farmer is given an opportunity to lead a dangerous expedition to the giant kingdom to rescue her.
I much prefer "adult" takes on these classic stories, as I think there's huge potential to mine them for deeper themes and, in this case probably, action. Plus, any film that shows fairy tale icons for the true bloodthirsty killers they are gets an A in my book.
Discuss: Would you see an adult-oriented take on Jack and the Beanstalk? Which fairy tale adaptations geared towards adults have you enjoyed in the past?