First Look: Channing Tatum And Terrence Howard In Dito Montiel's Fighting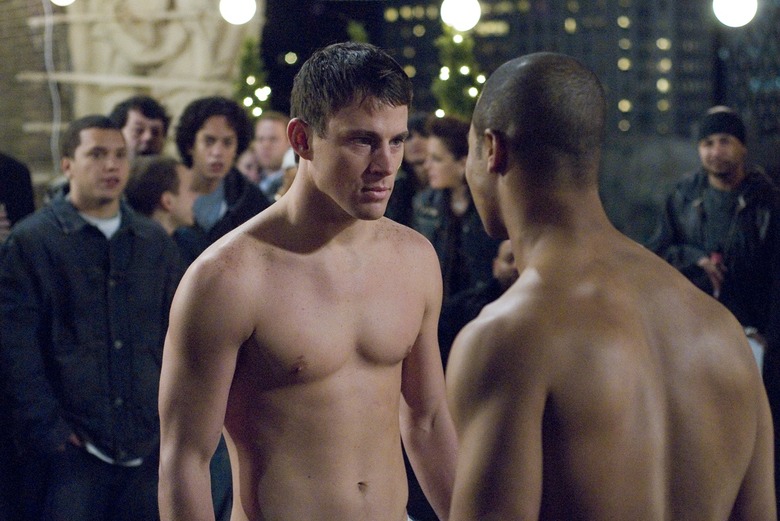 Rouge Pictures has released the first two photos from Dito Montiel's follow-up to A Guide to Recognizing Your Saints – an action drama set in the world of underground street fighting. Fighting stars Channing Tatum as a small-town boy Shawn MacArthur, who has come to New York City with nothing.
"Barely earning a living selling counterfeit goods on the streets, his luck changes when scam artist Harvey Boarden (Terrence Howard) sees that he has a natural talent for streetfighting. When Harvey offers Shawn help at making the real cash, the two form an uneasy partnership. As Shawn's manager, Harvey introduces him to the corrupt bare-knuckle circuit, where rich men bet on disposable pawns. Almost overnight, he becomes a star brawler, taking down professional boxers, mixed martial arts champs and ultimate fighters in a series of staggeringly intense bouts. But if Shawn ever hopes to escape the dark world in which he's found himself, he must now face the toughest fight of his life."
Another photo after the jump.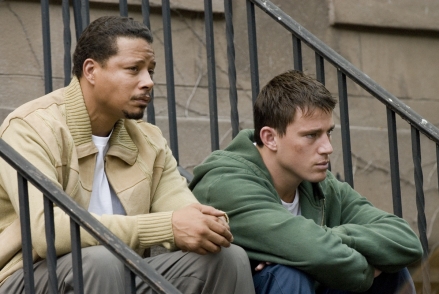 Fighting hits theaters on April 24th 2009.