First Look: Judd Apatow's Funny People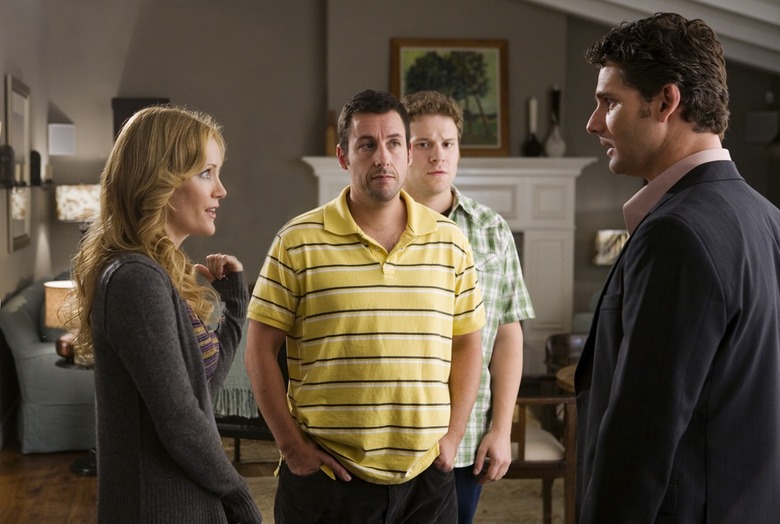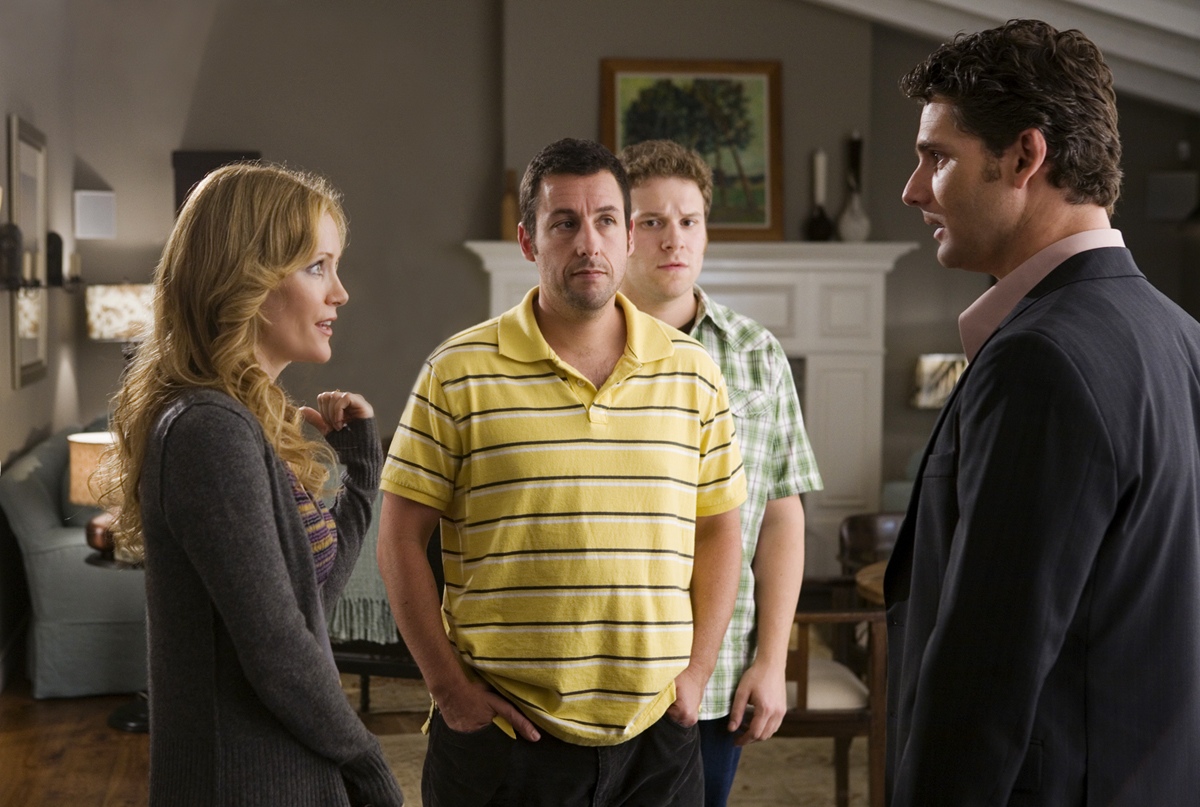 Universal has the first official production photo from Judd Apatow's upcoming dramedy Funny People. The film stars Adam Sandler as a 42-year old comic named George Simmons, who one day he learns that he has a rare untreatable blood disorder, and only has six months to a year left to live. Seth Rogen plays Ira, a 25-year-old deli counter worker and aspiring stand-up comedian who George takes under his wing.
Also in the photo is Apatow's real-life wife Leslie Mann, who plays the one time love of George's life, now married mother of two. And Eric Bana plays Laura's successful husband Clarke. The scene shown above takes place late into the story when George and Ira stop over at Laura's house after an area comedy show.
If you want to know more about the film, please read our previous report. Funny People hits theaters on July 31st 2009.