First Look: Harold Ramis' The Year One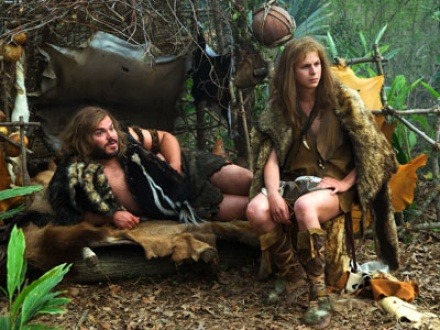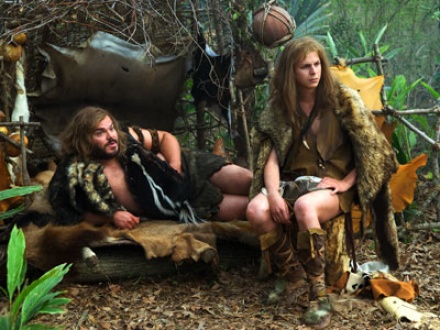 We're still trying to catch up on some of the photos that were released in last week's issue of Entertainment Weekly. Above is your first look at the upcoming Harold Ramis (Caddyshack, Groundhog Day) biblical comedy The Year One (I've heard it has in fact been retitled from Year One to The Year One). When a couple of lazy hunter-gatherers named Zed and Oh (Jack Black and Michael Cera) are banished from their primitive village, they set off on an epic journey through the ancient world.
The film also features Paul Rudd and David Cross, who play Cain and Abel, Hank Azaria as Abraham, Christopher Mintz-Plasse (aka McLovin) as Isaac, and Oliver Platt as a High Priest. Based on an original idea by Ramis, and a screenplay by The Office scribes Gene Stupnitsky & Lee Eisenberg (yes, the guys who are writing the new Ghostbusters movie), The Year One is scheduled to hit theaters on June 19th 2009.