Friday Box Office: Marley & Me Again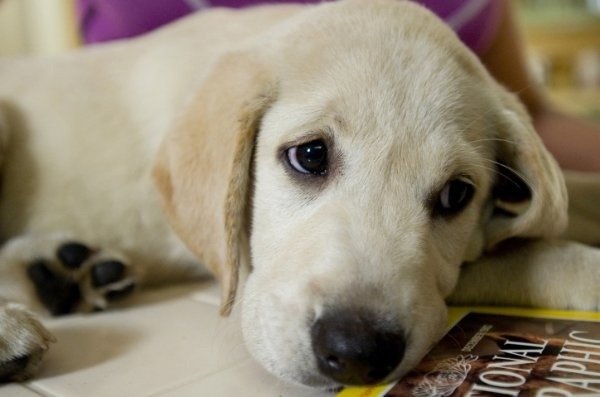 EXCLUSIVE EARLY ESTIMATES: MARLEY & ME with $9.5M Friday & headed for $24.7M 3-day; Lovable lab could be the #1 live action pooch in box office history; BEDTIME STORIES #2 with $22M followed by BEN BUTTON at $18.1M; DEFIANCE targets $51K PTA while REV ROAD expands and still generates $21K per playdate!
As is tradition, Hollywood is in a holding pattern for New Year's weekend. The only real changes from Christmas weekend are the debut Edward Zwick's Defiance (Paramount Vantage) at two locations, the Dreamworks expansion of Revolutionary Road to 38 playdates and a 398 screen expansion for The Reader (Weinstein), but the three big December 25 blockbusters are holding strong.
The big winner continues to be Fox's Marley & Me, which posted another $9.5M in sales on its second Friday for a new cume of $92M. The lovable lab will likely grab an estimated $24.7M by Sunday night for a 10-day cume of $107.16M. Marley is Fox's second-best grossing release of 2008, trailing only March release Horton Hears a Who ($154.5M), This adaptation of John Grogan's bestselling novel is headed for a possible $160M domestic, so it will ultimately be the studio's #1 grossing release of the calendar year.
Marley & Me becomes Jennifer Anniston's second consecutive $100M+ grossing picture, following 2006's The Break-Up ($118.7M), and her third overall, joining Jim Carrey's mega-hit Bruce Almighty ($242.8M). Canines continue to have massive box office appeal, but Marley may just be the biggest box office pooch of all time.
ALL-TIME TOP 5 LIVE ACTION DOG MOVIES
1. Marley & Me – $160M cume (projected)
2. Scooby Doo – $153.2M cume
3. 101 Dalmations – $136.1M cume
4. Cats & Dogs – $93.3M cume
5. Beverly Hills Chihuahua – $93.1M cume
After a mildly disappointing start at #3 for the 4-day Christmas period, Adam Sandler's Bedtime Stories (Disney) has been very steady this week at #2, and it added another $9M on Friday for an expected $22M or so by Monday. That will give the Adam Shankman-directed family film a total haul of $87.1M. I am projecting something in the $130M-$135M, which would be stronger than Sandler's last three movies – You Don't Mess with the Zohan ($100M cume), I Now Pronounce You Chuck & Larry ($120M) and Reign Over Me ($19.6M) – but shy of 2006's Click ($137.3M cume).
Checking in at #3 for the day and the weekend is David Fincher's Best Picture front-runner The Curious Case of Benjamin Button (Paramount). The Brad Pitt-Cate Blanchett Forrest Gump-like epic coaxed another $6.8M to start the weekend and what could be a possible $18.1M 3-day. If Academy Award voters make the mistake of leaving The Dark Knight out of the Best Picture field, Ben Button will easily be the biggest hit of the final 5. The critically-acclaimed film will have $78.75M in the bank by the end of the weekend, and $170M-$180M domestic is not out of the question as this picture continues to build momentum through awards season.
One of the most surprising nomination snubs of the early part of the awards season was the failure of Cate Blanchett to snag a nod from the Screen Actors Guild voters. With actors as the largest branch of Academy voters, does this signal that Cate could be left out of Hollywood's big night?
Anne Hathaway, Kate Winslet for Revolutionary Road and Meryl Streep are the sure-thing Oscar nominees. That leaves two slots for a group including Melissa Leo for Frozen River, Changeling's Angelina Jolie, Sally Hawkins for Mike Leigh's Happy-Go-Lucky, Kristin Scott Thomas for I've Loved You So Long and Blanchett. My hunch is that Hawkins and Scott Thomas will receive Oscar nominations, edging awards season perennials Cate and Angie and indie fave Melissa Leo.
One of the things working against both Brad Pitt and Cate Blanchett is a question that movie-goers, critics and pundits are all kicking around. "How much of those performances is acting and how much is make-up, special effects and Fincher's technical virtuosity?" Anyone who has seen the movie knows what I mean. With the exception of Taraji P. Henson who "pops" off the screen, Benjamin Button is a directors' movie as opposed to an acting piece. For me at least, it is about the big picture in Fincher's head more than the work of the brilliant Blanchett and the equally good Pitt.
It is official. Tom Cruise has snatched Valkyrie (MGM/UA) from the jaws of once near-certain box office disaster. The Bryan Singer-directed historical thriller scored about $5.5M on Friday, and that should translate to a $14M weekend for a 10-day cume of $60.65M. The movie won't get to $100M, but Cruise has dodged another Lions For Lambs-style embarrassment.
Jim Carrey's Yes Man (Warner Bros), which opened the Friday before Christmas, has continued to perform steadily over the holidays. It will wrap the weekend in fifth place with about $13.9M after a $5.4M Friday. The high concept comedy will have banked just shy of $80M in its first 17 days of release.
The best Per Theatre Average for the weekend belongs to Defiance. This true Holocaust story starring Daniel Craig opened at two locations on New Year's Eve to about $25,000, picked up $52,000 yesterday and another $38,000 today. The 3-day will be about $102,600 for an impressive PTA of $51K.
Sam Mendes' Revolutionary Road has expanded successfully to 38 playdates with an expected $800,000 or so for a 3-day PTA of $21K. Meanwhile, the Weinsteins went wider with Golden Globe nominee The Reader (398 screens) with less success. Despite near-certain Oscar nominations for Best Supporting Actress-Kate Winslet and Best Adapted Screenplay, the picture is headed for just $495,000 for the frame and a PTA a tick below $3,500. The Reader will have $3.3M in total sales by Monday morning, but without a couple of Golden Globe wins on January 11, business is likely to remain sluggish.
EXCLUSIVE STEVE MASON EARLY FRIDAY ESTIMATES
1. Marley & Me (Fox) – $9.5M, $2,710 PTA, $91.96M cume
2. Bedtime Stories (Disney) – $9M, $2,443 PTA, $74.1M cume
3. The Curious Case of Benjamin Button (Paramount) – $6.8M, $2,276 PTA, $67.45M cume
4. Valkyrie (MGM/UA) – $5.5M, $1,980 PTA, $52.15M cume
5. Yes Man (Warner Bros) – $5.4M, $1,573 PTA, $70.87M cume
6. Seven Pounds (Sony) – $4.3M, $1,559 PTA, $54.33M cume
7. Tale of Despereaux (Universal) – $2.7M, $874 PTA, $39.47M cume
8. The Day the Earth Stood Still (Fox) – $2.19M, $938 PTA, $71.64M cume
9. Doubt (Miramax) – $1.8M, $1,399 PTA, $15.51M cume
10. Slumdog Millionaire (Fox Searchlight) – $1.62M, $2,647 PTA $25.62M cume
11. Twilight (Summit) – $1.61M, $853 PTA, $173.9M cume
12. The Spirit (Lionsgate) – $1.48M, $593 PTA, $15.97M cume
13. Four Christmases (Warner Bros) – $1.26M, $547 PTA, $116.65M cume
14. Gran Torino (Warner Bros) – $900,000, $10,714 PTA, $7.77M cume
*Milk (Focus) – $590,000, $1,909 PTA, $15.85M cume
*Frost/Nixon (Universal) – $500,000, $2,439 PTA, $5.39M cume
*The Reader (Weinstein) – $495,000, $1,244 PTA, $2.44M cume
*Revolutionary Road (Dreamworks/Paramount) – $300,000, $7,895 PTA, $689,000 cume
*The Wrestler (Fox Searchlight) – $75,000, $4,167 PTA, $1.39M cume
*NEW – Defiance (Paramount) – $38,000, $19,000 PTA, $115,000 cume
*Last Chance Harvey (Overture) – $34,000, $5,667 PTA, $254,000 cume
*Waltz with Bashir (Sony Classics) – $11,000, $2,200 PTA, $88,000 cume
EXCLUSIVE STEVE MASON EARLY 3-DAY ESTIMATES
1. Marley & Me (Fox) – $24.7M, $7,047 PTA, $107.16M cume
2. Bedtime Stories (Disney) – $22M, $5,972 PTA, $87.1M cume
3. The Curious Case of Benjamin Button (Paramount) – $18.1M, $6,058 PTA, $78.75M cume
4. Valkyrie (MGM/UA) – $14M, $5,040 PTA, $60.65M cume
5. Yes Man (Warner Bros) – $13.9M, $4,048 PTA, $79.37M cume
6. Seven Pounds (Sony) – $10.96M, $3,976 PTA, $61M cume
7. Tale of Despereaux (Universal) – $8.1M, $2,621 PTA, $44.87M cume
8. The Day the Earth Stood Still (Fox) – $5.92M, $2,534 PTA, $75.37M cume
9. Doubt (Miramax) – $5.22M, $4,056 PTA, $18.93M cume
10. Slumdog Millionaire (Fox Searchlight) – $4.29M, $7,015 PTA $28.3M cume
11. Twilight (Summit) – $4.18M, $2,217 PTA, $176.47M cume
12. The Spirit (Lionsgate) – $3.79M, $1,512 PTA, $18.27M cume
13. Four Christmases (Warner Bros) – $3.47M, $1,505 PTA, $118.86M cume
14. Gran Torino (Warner Bros) – $2.25M, $26,786 PTA, $9.12M cume
*Milk (Focus) – $1.53M, $4,964 PTA, $16.8M cume
*The Reader (Weinstein) – $1.38M, $3,482 PTA, $3.33M cume
*Frost/Nixon (Universal) – $1.3M, $6,341 PTA, $6.19M cume
*Revolutionary Road (Dreamworks/Paramount) – $800,000, $21,053 PTA, $1.18M cume
*The Wrestler (Fox Searchlight) – $270,000, $15,000 PTA, $1.59M cume
*NEW – Defiance (Paramount) – $102,600, $51,300 PTA, $179,600 cume
*Last Chance Harvey (Overture) – $100,000, $16,667 PTA, $320,000 cume
*Waltz with Bashir (Sony Classics) – $35,200 $7,040 PTA, $112,000 cume