Is Quentin Tarantino's Inglourious Basterds A Summer Blockbuster?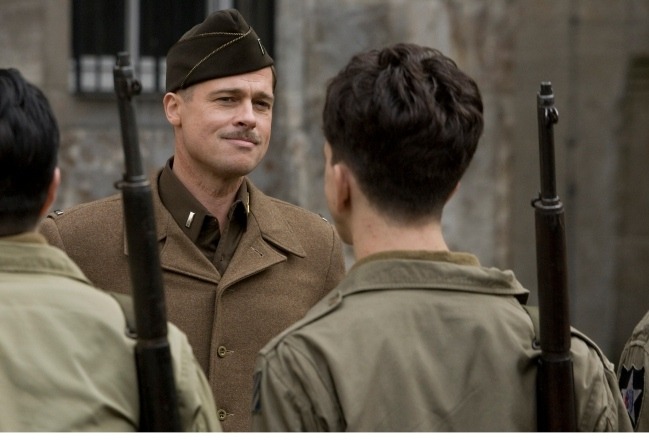 The Weinstein Co has finally set a release date for Quentin Tarantino's next film. Inglourious Basterds will hit theaters on August 21st 2009 — that's right, the film got a late Summer slot! I never imagined Basterds as a Summer movie. For some reason it seems like the type of movie which should be released in late Fall, during Award season. This notion probably comes from the fact that every Tarantino film thus far (aside from Grindhouse and Kill Bill Volume 2) have been released in the October-December time frame.
But the Summer release date is a vote of confidence. When Quentin announced the film at last year's Cannes Film Festival, he said that his goal was to return with a finished film in May 2009. The August release date means that Tarantino will probably have an early cut of the film feady for this year's festival.
Official plot synopsis: Inglourious Basterds begins in German-occupied France, where Shosanna Dreyfus (Mélanie Laurent) witnesses the execution of her family at the hand of Nazi Colonel Hans Landa (Christoph Waltz). Shosanna narrowly escapes and flees to Paris, where she forges a new identity as the owner and operator of a cinema. Elsewhere in Europe, Lieutenant Aldo Raine (Brad Pitt) organizes a group of Jewish soldiers to engage in targeted acts of retribution. Known to their enemy as "The Basterds," Raine's squad joins German actress and undercover agent Bridget Von Hammersmark (Diane Kruger) on a mission to take down the leaders of The Third Reich. Fates converge under a cinema marquee, where Shosanna is poised to carry out a revenge plan of her own...
source: BoxOfficeMojo