/Filmcast Ep. 32 - Top 10 Movies Of 2008 And The Curious Case Of Benjamin Button Review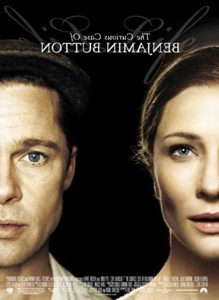 In this episode of the /Filmcast, Dave, Devindra, and Adam count down their top 10 movies of 2008 and review David Fincher's beautiful film, The Curious Case of Benjamin Button.
There will be NO /Filmcast next week, but keep your eye out soon for a special After Dark episode where we chat about the endings of The Wrestler and Doubt. In two weeks (1/12/09), we'll most likely be reviewing Sam Mendes' Revolutionary Road, so join us at Slashfilm's live page when the time rolls around.
Download or Play Now:
Subscribe:
Shownotes
Introduction
(02:26) Movies none of us have seen
Our Top 10 Movies of 2008
(03:00) Devindra Hardawar's top 10 movies of 2008
(22:32) Adam Quigley and David Chen's top 10 movies of 2008
(1:22:50) Honorable mentions and biggest disappointments of 2008
Featured Review
(1:32:35) The Curious Case of Benjamin Button
Credits
Our music comes from Point 22 courtesy of the Podsafe Network, and Brad Sucks
If you'd like advertise with us or sponsor us, please e-mail slashfilmcast@gmail.com.
Contact us at our new voicemail number: 781-583-1993
You can donate and support the /Filmcast by going to www.slashfilmcast.com and clicking on the right-hand side "Donate" links!