Cool Stuff: Jaws 5 - Jaws In Space T-Shirt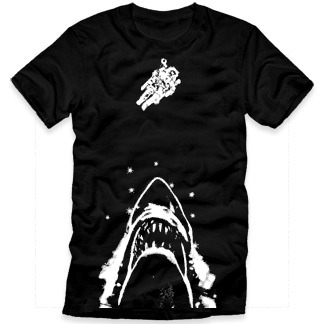 When Hollywood makes too many sequels in a horror series, you eventually get the over the top installment like Jason X, where Jason goes to space. Thankfully the Jaws series never got that far, and only produced three really bad sequels (some might argue that Jaws 2 really wasn't THAT bad, and compared to Jaws 3-D and Jaws: The Revenge, you might be right). The Cotton Factory has released a cool t-shirt which imagines what is Jaws went to Space. Things rarely approach being as ridiculously awesome as this. The t-shirt is available in sizes Small to XXL.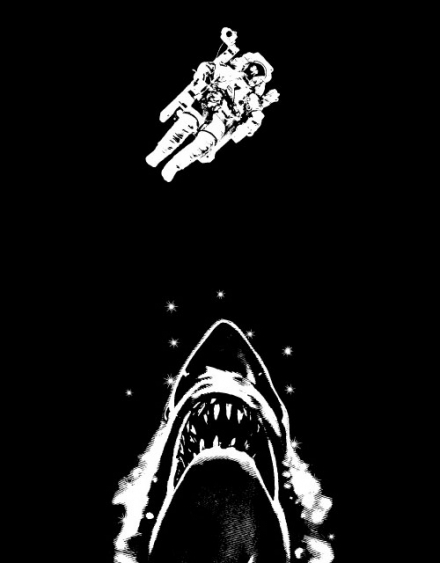 Cool Stuff is a daily feature of slashfilm.com. Know of any geekarific creations or cool products which should be featured on Cool Stuff? E-Mail us at orfilms@gmail.com.