Sundance Preview: Unmade Beds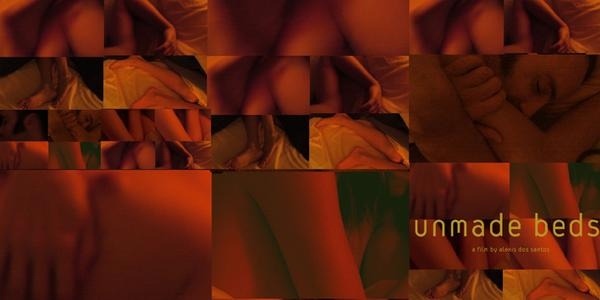 It is easy to get lost looking at the 118 feature-length films in the 2009 Sundance Film Festival catalog. I know I usually become fixated on the U.S. Dramatic Competition, Premieres and American Spectrum selections, and I have often been criticized for my lack of international film coverage. So as Sundance nears on the horizon, I thought I'd include a couple not so typical films in the mix of previews. Sure, everyone is going to cover Big Fan or Adventureland, but what about the next Once or Eagle vs. Shark?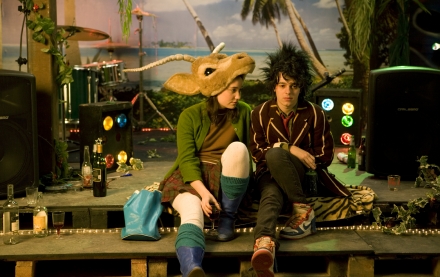 Alexis Dos Santos' debut film Glue played at many film festivals domestically and internationally in 2006, but pretty much flew under the radar of mainstream America. His new film, Unmade Beds premieres in Sundance's World Cinema Dramatic Competition. The film is described by Sundance programmer Caroline Libresco as "startlingly visceral and original" and "a rhythmic stream-of-consciousness mood collage".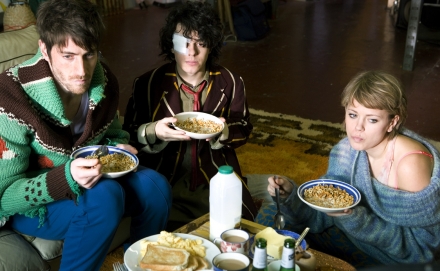 The plot synopsis follows:
"Axl wants to find his long-lost father and rediscover his past. Vera just wants to forget her's and move on from recent heartbreak. Their stories interweave as they take up residence in a vibrant, sprawling squat in the melting-pot of London's hip East End. Learning his father is a realtor, Axl pretends to be a student looking for an apartment. But the more he discovers about his father's new life, the more difficult it is for Axl to admit who he really is. Meanwhile, Vera embarks on a tentative romance with a charismatic stranger. To protect herself from further heartbreak, she insists on total anonymity – but becomes the victim of her own strategy when she finds herself falling in love. Playful, sexy and romantic, UNMADE BEDS is the second film from acclaimed director Alexis Dos Santos."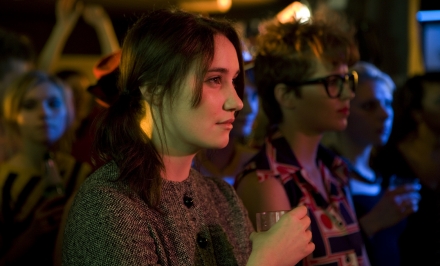 The film stars Femando Tielve (who played the role of Carlos, the young boy in Guillermo del Toro's The Devil's Backbone) and Déborah François (who played the teenage mother Sonia in Jean Pierre Dardenne's L'Enfant).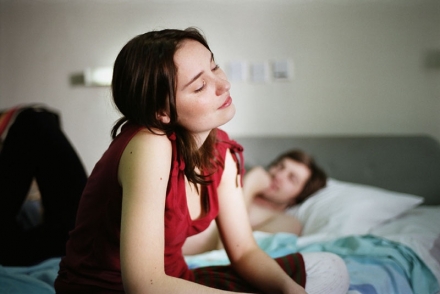 Here is an excerpt from Libresco's Sundance catalog review/description:
"Alongside this lush story of youthful awakening, Dos Santos conjures a rhythmic stream-of-consciousness mood collage. Axl and Vera's world vibrates with visual and sonic energy. The palate of yellows, reds, and greens emits benevolent warmth as if to soften the blow of their tender aches. Surprising sound scapes and an effusive score aptly express the characters' mercurial interior states. Meanwhile slapstick moments and musical performances by fresh unknowns puncture the melancholy, buoying the film into irreverent whimsy. They may be slightly crumpled works in progress—like the unmade beds where they slumber—but Axl, Vera, and their friends are as vital as a crisp new day."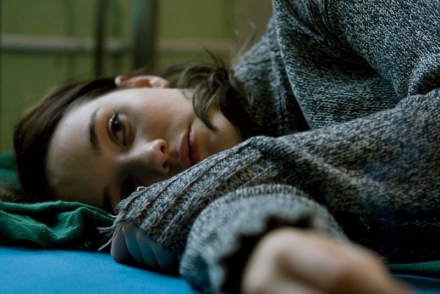 The film's soundtrack includes songs from (We Are) Performance, Connan Mockasin, Plaster of Paris, Michiel Huisman, Kimya Dawson (Juno), Jeffrey Lewis, Daniel Johnson, Good Shoes, Greek deo Mary and The Boy, Tindersticks, I Risshi e Poveri, Black Moustache, and Tolga Quartet.