Michael Cera Is The Lone Holdout For Arrested Development Movie?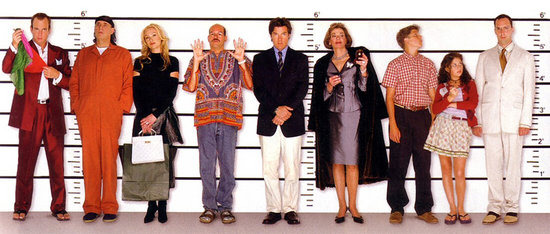 A month ago, Jeffrey Tambor revealed that the Arrested Development film was a go. But despite Tambor's positivity, many still had doubts about whether or not series creator could get the cast back together for one final cinematic hurrah.
It now appears that those doubts were somewhat unfounded: In a recent interview with Fancast (via Collider), Hurwitz was asked straight up about rumors that Will Arnett and Michael Cera were the only remaining two holdouts for the film. Hurwitz responded:
I don't want to talk about who is holding out right now because we might still work that out and I don't want to pressure anyone through the press. Although I will say that Will Arnett is gung-ho, so there's a big clue!
Bateman and Tambor have already publicly expressed support for the film, and I can't imagine that Arrested co-stars Alia Shawkat, Portia de Rossi, David Cross, Tony Hale, and Jessica Walter are much more busy than they are. This seems to imply that Cera is the lone holdout for the casting of the film, and given Cera's previous remarks about the possibility of a film, his involvement will probably be a toss-up.
Hurwitz also revealed that he was waiting to write the script until the casting was complete, but that he was already kicking around some ideas for the film:
I think in some respect it would have to pick up where the show left off. Maybe the benefit of that would be, if nothing else, just to recap everything. There are a couple of ways to get into it. I was even thinking about a big animated sequence to start. Kind of like how the Blake Edwards movies used to start – to kind of catch everyone up.
Perhaps more significantly, Hurwitz predicted that if casting for the film doesn't work out, there's a real possibility the Bluth family could return in online form, or as a straight-to-DVD movie:
It's too much fun for us all. The fans have been so supportive and so sincere in their fondness for it. That's really the big motivation to make the film. It sounds kind of corny...It's not like it's going to pay very much! It's a really low budget film and it's going to be a ton of work, but it just kind of feels like...well, people are so great about responding to this.
Looks like the hope of Arrested fans never need die. Head on over to Fancast for the full interview write-up.