Neil Hamburger's Movie Playlist: Year End Wrap-Up!
We may receive a commission on purchases made from links.
For this NYE edition of the Movie Playlist, we chatted with Mr. Neil Hamburger, the Hollywood legend and stand-up comedian. It did not go so well.
Earlier this year when I caught Mr. Hamburger's live show, America's economic recession was clearly taking a toll. He grotesquely referred to an audience member as a "f***ing pig person!" and proceeded to shoot off a clip of horrible Heath Ledger jokes that instigated a violent wave of "boo's" and thrown Pabst bottles. Nevertheless, Mr. Hamburger has performed to a packed Madison Square Garden and appeared on Jimmy Kimmel Live! and Tim and Eric Awesome Show, Great Job! His new comedy album, ...Sings Country Winners , is out now on Drag City.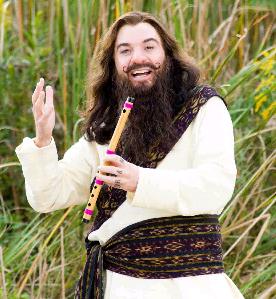 Hunter Stephenson: Hi, Mr. Hamburger. Let me say that it is not quite an honor to pitch questions to you, "America's Funnyman." This is just how I pay my bills. The year is almost over. Finally. What spectacular Hollywood films took you by surprise in 2008?
Mr. Neil Hamburger: I don't have a lot of money to see movies. I saw a couple of them at the $1 theater, but they weren't first-run. I think they were from 2006. What year was The Love Guru from? I did see that one. I did see that. I think that was new.
Yes. That was definitely released this year. Judging by your live show, which has not received the greatest reviews of late, you seem to have a preoccupation and phobia of physical and mental illness. Mr. Hamburger, was there a superlative film that tackled disease and illness this year?
Neil: Maybe that Australia movie? I haven't seen it yet. But last time I was there, I got sick. It was probably more from recirculated air on the airplane, not from actual Australian air, however.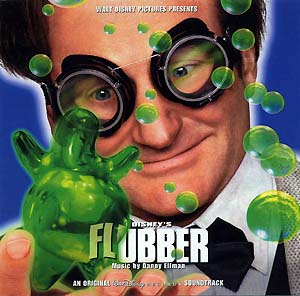 Okay. So do you feel there were not enough entries this year in the usually robust genre of "moderately faster-paced death"?
Neil: Has Robin Williams died in a movie yet? I would like to see that one.
[pause]
How about the film Milk? Mr. Gus Van Sant's biopic has garnered considerable Oscar buzz in Tinsletown. Do you feel Mr. Sean Penn gave an accurate and heartfelt portrayal?
Neil: Probably. He had enough sense to stay out of The Love Guru, unlike Mr. Ben Kingsley, who is seen s***ting and puking and spitting in one particularly degrading scene.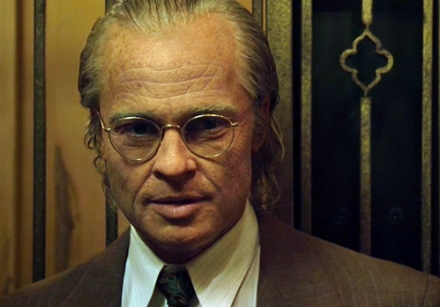 Have you seen the picture show entitled, Benjamin Button, with the actor, Mr. Brad Pitt, husband of Mrs. Angelina Jolie? And if so, did the film make you wistful for the Golden Days of Hollywood?
Neil: I saw that commercial. It looks even worse than Meet Joe Black. That movie tortured me on a bus trip from Sydney to Melbourne once, several years ago. They show movies on the Greyhound buses over there. Nowhere to escape. Brad Pitt seems to only appear in these morbid-type movies.
I felt that Benjamin Button ran long. Can American audiences find the patience for a picture show during the holidays that runs nearly three hours?
Neil: No way. And they shouldn't be asked to. With all those ads in the movies, the product placement. They should pro-rate the cost of the ticket for making people watch those Skittles ads. Aston Kuchier [sic], eating Skittles, in every scene. Refund our money! F***ing pricks.
Christ. In your opinion, why did the latest Batman outing capture the world's imagination? Amongst the talented cast, who gave the best performance?
Neil: I never saw that film, I only read about it, in old newspapers. I get all my news from old newspapers. If you are willing to read old news, it's free. Check the recycling bins, the blue ones, on the street.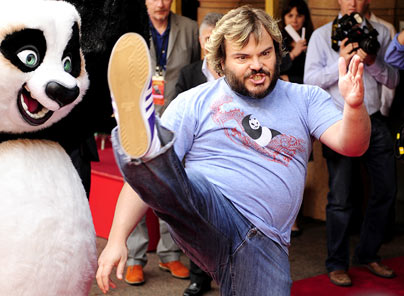 You have been known to tour with the more talented duo of comedians known as Tenacious D. Mr. Hamburger, may I ask why you were not hired for a voice-role in Mr. Jack Black's computer animated opus Kung Fu Panda? ...Surely your voice lends itself to one of God's cute CGI critters?
Neil: I agree. Why do you just keep rubbing it in? I only seem to get offered car washing gigs these days.
Um, sorry. As a resident of the Hollywood Hills, you are privy to many independent-type films aimed at intellectuals, and I'm guessing sex parties as well. Were you able to process what in the bloody f*** was going on exactly in Mr. Charlie Kaufman's Synecdoche, New York?
Neil: I never saw any of that. I was too busy working, trying to stay afloat. You Siskel and Egbert [sic] types have all the time in the world to watch movies, on your fat asses, eating free snacks, while the rest of us are slogging away, trying to earn a living.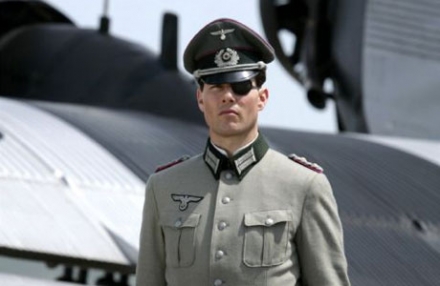 Point noted. Many of those same "types" felt that Mr. Tom Cruise made a comeback as a Jewish hip hopping studio head in the so-so comedy Tropic Thunder. Where do you rank this quizzical actor's performance against the one in his Nazi-centric epic Valkyrie?
Neil: A lot of these people are overpaid, for what they do. Mr. Tom Cruise would be on that list, definitely.
Zack and Miri Make a Porno did not perform well at the box office. Was this the fault of the director, Mr. Kevin Smith, or producer and distributor, Mr. Harvey Weinstein?
Neil: I blame the ushers.
Interesting. Mr. Hamburger, will you be appearing in any Hollywood blockbusters in 2009?
Neil: Unlikely. Unless they re-define the word "blockbuster."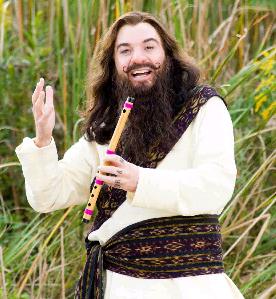 I see. And we're almost finished here, Mr. Hamburger, thankfully. Please inform our readers of your choices for the best and worst film of 2008, respectively. And what would you like to see more of from Hollywood in 2009? How about more remakes, sequels, and that auteur Tyler Perry?
Neil: Again, the only thing I saw was The Love Guru, so I guess it would top both lists for me. Which is too bad, because it really wasn't very good.
Thank you Mr. Hamburger. This did not go so well. I don't think our readers will enjoy this actually...
Neil: Well, that's your fault. If you don't pay interview subjects, even a couple of dollars, you can't expect them to work up any sort of enthusiasm.
Mr. Neil Hamburger has reluctantly joined MySpace , where he posts past appearances and future tour dates.Hunter Stephenson can be reached at h.attila[at]gmail.com and via Twitter.