Baz Luhrmann's The Great Gatsby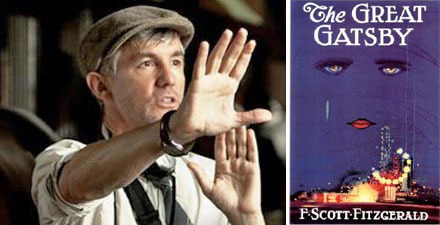 According to Nikki Finke, Moulin Rouge and Romeo and Juliet director Baz Luhrmann (we'll pretend Australia never happened) has signed on to helm a big screen adaptation of F. Scott Fitzgerald's The Great Gatsby.
I'm embarrassed to admit that I've never read F. Scott's 1922 novel or seen any of the many movie adaptations (one of which starred Robert Redford and Mia Farrow with a script by Francis Ford Coppola and another starring... Paul Rudd?), so I'll refrain from even pretending to know a little about what I'm talking about with this one. You can read the entire book on Google's Book Search. The official description from the Scriber Classics paperback follows:
"The exemplary novel of the Jazz Age, F. Scott Fitzgeralds' third book, The Great Gatsby (1925), stands as the supreme achievement of his career. T. S. Eliot read it three times and saw it as the "first step" American fiction had taken since Henry James; H. L. Mencken praised "the charm and beauty of the writing," as well as Fitzgerald's sharp social sense; and Thomas Wolfe hailed it as Fitzgerald's "best work" thus far. The story of the fabulously wealthy Jay Gatsby and his love for the beautiful Daisy Buchanan, of lavish parties on Long Island at a time when, The New York Times remarked, "gin was the national drink and sex the national obsession," it is an exquisitely crafted tale of America in the 1920s that resonates with the power of myth. A novel of lyrical beauty yet brutal realism, of magic, romance, and mysticism, The Great Gatsby is one of the great classics of twentieth-century literature."
The Great Gatsby never looked like a fun read, which probably explains why I never checked it out (am I wrong?). Then again, I hate period dramas, especially of the romance variety. I'd love to see Luhrmann compliment his visionary style with a fun story again.Discuss: Is Baz Luhrmann a good fit for The Great Gatsby?