Exclusive: Darren Aronofsky Interviews Danny Boyle On The Tech Of Slumdog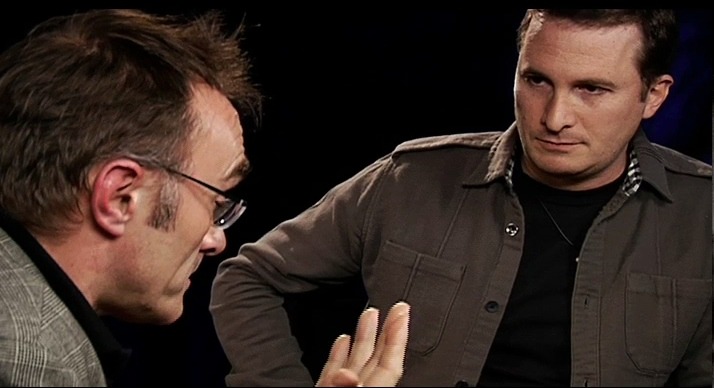 I'm usually pretty professional in my business replies but when Fox Searchlight asked me if I would like to host an exclusive video clip of the director of my favorite movie of the year interviewing the director of my second favorite movie of the year, I replied "Oh Hell yes".
Below is part 3 of 7 of The Wrestler director Darren Aronofsky and director Danny Boyle's sit down interview with each other. In this clip, Boyle talks about the technology of Slumdog Millionaire. We'll post the other videos when they become available
[flv:http://bitcast-a.bitgravity.com/slashfilm/trailers/darrendannytech.flv 460 306]
/Film reader Ari P sent over the following photos of Boyle using the Silicon Imaging SI-2K Mini on the set of Slumdog Millionaire.
Slumdog Millionaire is now playing. The Wrestler is in NY/LA, and will be expanding to a city near you in the coming weeks. (Check the release schedule here)