First Look: Mickey Rourke In 13 (The 13 Tzameti Remake)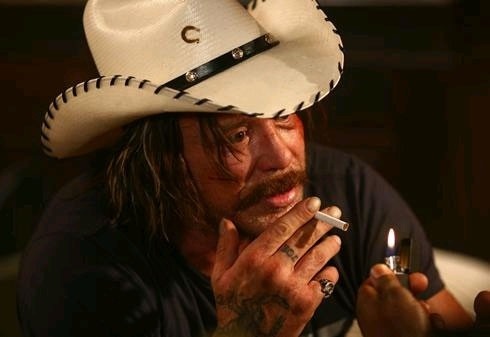 The first photo of Mickey Rourke in 13, the American remake of the award-winning French crime thriller 13 Tzameti. The film follows a naive young man who assumes a dead man's identity and "finds himself embroiled in an underground world of power, violence," and a Russian-roulette-style competition where the losers truly lose everything.
Writer/director Géla Babluani has returned to helm the remake, which began shooting last month in New York City. Jason Statham, 50 Cent, Ray Winstone and Ray Liotta also star. Thanks to /Film reader Christopher M for the tip. The film is currently scheduled for a 2010 release.