/Filmcast Ep. 30 - The Day The Earth Stood Still (GUESTS: Laremy Legel, Devin Faraci, And Neha Tiwari)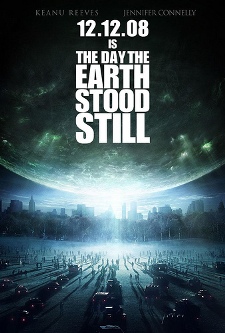 In this episode of the /Filmcast, Dave, Devindra and Adam discuss their apprehensiveness about a Crow remake, ponder the cheesiness of the X-Men Origins: Wolverine trailer, and debate the choice of Chris Weitz to take over New Moon. Special guests Neha Tiwari and Laremy Legel (from the Film.com podcast) join us. Devin Faraci from CHUD also joins us to report from Butt-Numb-A-Thon and explains the use of the term "Watchmen" in the new film.
Download or Play Now:
Subscribe:
Introduction
Laremy Legel from Film.com, host of the The Best Movie-Film Talk Show Ever
Devin Faraci from CHUD
What Have We Watched
David Chen (01:26): Doubt
Laremy (06:14): The Wrestler, The Reader
Devindra (10:00): Slumdog Millionaire, Dexter
Adam (15:02): [S*** movie of the week] Underdog
Devin : [From Butt-numb-a-thon] 45 minutes of Up, My Bloody Valentine 3D, I Love You Man
News Discussion
(34:36) Wolverine Trailer
Featured Review
(1:08:20)The Day the Earth Stood Still
Credits
Our music comes from Point 22 courtesy of the Podsafe Network, and Brad Sucks
If you'd like advertise with us or sponsor us, please e-mail slashfilmcast@gmail.com.
Contact us at our new voicemail number: 781-583-1993
You can donate and support the /Filmcast by going to www.slashfilmcast.com and clicking on the right-hand side "Donate" links!