VOTD: Between Two Ferns With Zach Galifianakis And Jon Hamm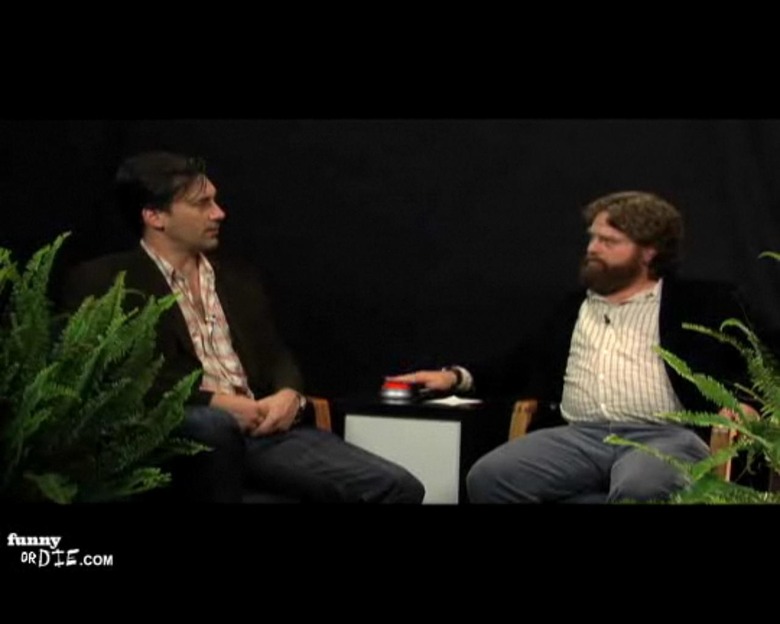 Two ferns and two of the greatest men of their generation, Mad Men's Jon Hamm and Between Two Ferns' Zach Galifianakis, sit in the dark and cut a slab of funny magic. Excerpt:
ZG: You are in The Day the Earth Stood Still.
Hamm: Yes. [nods]
ZG: Why?
Hamm: That's a good question.
Sure, you might have seen it already, watch it again. And write a letter to AMC demanding that Galifianakis get a small role on Mad Men as Peggy's new one night stand. And that concludes this installment of Slashfilm's Video of the Day.
H/T: Comic's Comic